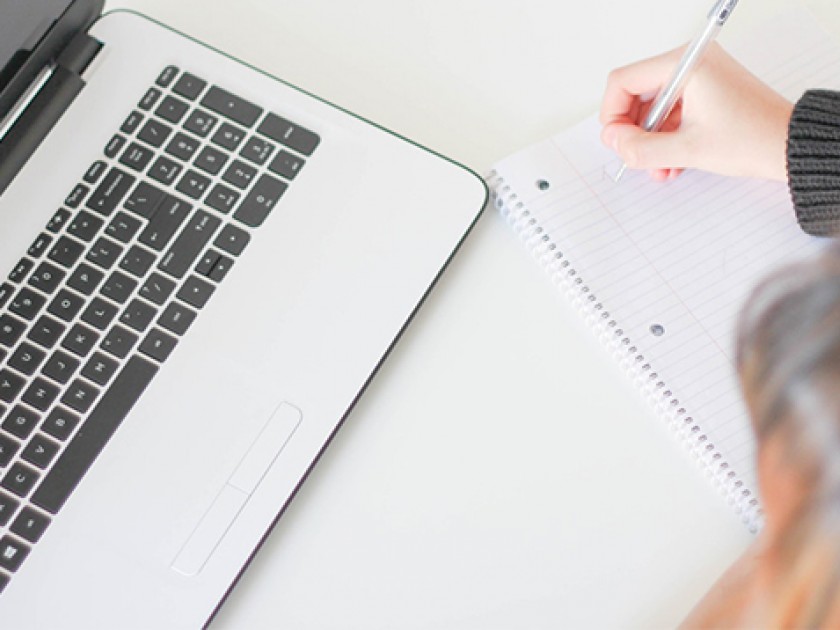 Mark Sar­vas is writ­ing here as part of Jew­ish Book Coun­cil's Vis­it­ing Scribe series.
I remem­ber the day I sat down to read back the first draft of my sec­ond nov­el, Memen­to Park. I was in the lob­by of the Jerusalem Crowne Plaza, a guest of the Jerusalem Book Fes­ti­val, at the end of a four-year long jour­ney to com­plete a work­able first draft. (In con­trast, my first nov­el, from idea to fin­ished ver­sion, took three years.) Life had inter­fered along the way with this book, but more dra­mat­i­cal­ly, I chose to write it with­out an out­line, to allow my instincts to guide me to a sto­ry. It had tak­en much longer, and the process was filled with uncer­tain­ty — but the result was a stronger nov­el, I felt sure of it.
As an instruc­tor of cre­ative writ­ing, one of the most com­mon con­ver­sa­tions I have with my stu­dents is about first drafts. I see so much hes­i­ta­tion, resis­tance, and uncer­tain­ty when the process should be one of joy­ful dis­cov­ery. It's a com­mon com­plaint: ​"I can't seem to move for­ward. I can't real­ly get start­ed. I can't get any momen­tum going." Instead, begin­ning writ­ers often end up for­ev­er revis­ing the first 25 pages. At the risk of gen­er­al­iz­ing, most com­mon­ly, there are one of two things at play: con­trol or van­i­ty (though I sup­pose the two are relat­ed). In the first draft, both of these must go.
Con­trol: Time and again, a stu­dent tells me she or he can't make progress in the draft because they don't know where it's going. That's the time I usu­al­ly trot out the famous E.L. Doc­torow quote: ​"Writ­ing is like dri­ving at night in the fog. You can only see as far as your head­lights, but you can make the whole trip that way." For some writ­ers, sure, an out­line can be a use­ful guide. (I used one for my own first nov­el, Har­ry, Revised.) But I increas­ing­ly hold with what Bernard Mala­mud said: ​"First drafts are for learn­ing what your nov­el or sto­ry is about." The writer who can relin­quish con­trol, who doesn't need to know in advance, will dis­cov­er all sorts of mirac­u­lous things on his or her jour­ney. The nov­el that doesn't sur­prise the writer will not sur­prise the read­er; and how can the writer be sur­prised if all is sketched out up front? The num­ber one writ­ing fal­la­cy: you have to know what it's about to begin. Wrong. You have to trust your­self and write.
Van­i­ty: This is even more insid­i­ous. It betrays a fun­da­men­tal mis­un­der­stand­ing of the pur­pose of the first draft. Hem­ing­way famous­ly said that ​"The first draft of any­thing is shit." No one should see your first drafts, they are your dirty lit­tle secret. You will nev­er have the courage to be adven­tur­ous and take risks if you're wor­ry­ing about who is going to judge it. The first draft is a blue­print, a back-of-the-nap­kin sketch, some­thing nev­er meant to be shown to any­one. I tell my stu­dents to imag­ine a grand chasm, the kind of thing Indi­ana Jones might have to get across. The first draft need be no more than a rick­ety rope bridge, some­thing that just bare­ly spans the gap, often with plen­ty of treach­er­ous holes along the way. It's just a down pay­ment on a future, stur­dier bridge that will be built up over time, lay­ered through mul­ti­ple revisions.
Years ago, when I was writ­ing my first nov­el, a writer friend told me some­thing a writer friend had told him: Write two pages a day. One page isn't enough to devel­op a thought, and three can start to feel like a lot. But any­one can do two pages; that's about the length of Doctorow's head­lights. And in six months (or four years), you can have a first draft. But don't show a soul; now, the real work begins.
Mark Sar­vas is the author of the nov­el Har­ry, Revised, which was pub­lished in more than a dozen coun­tries. His writ­ing has appeared in The New York Times, Book­fo­rum, and many oth­er pub­li­ca­tions. He is a mem­ber of the Nation­al Book Crit­ics Cir­cle, and teach­es writ­ing at the UCLA Exten­sion Writ­ers Pro­gram. He lives in San­ta Mon­i­ca, California.