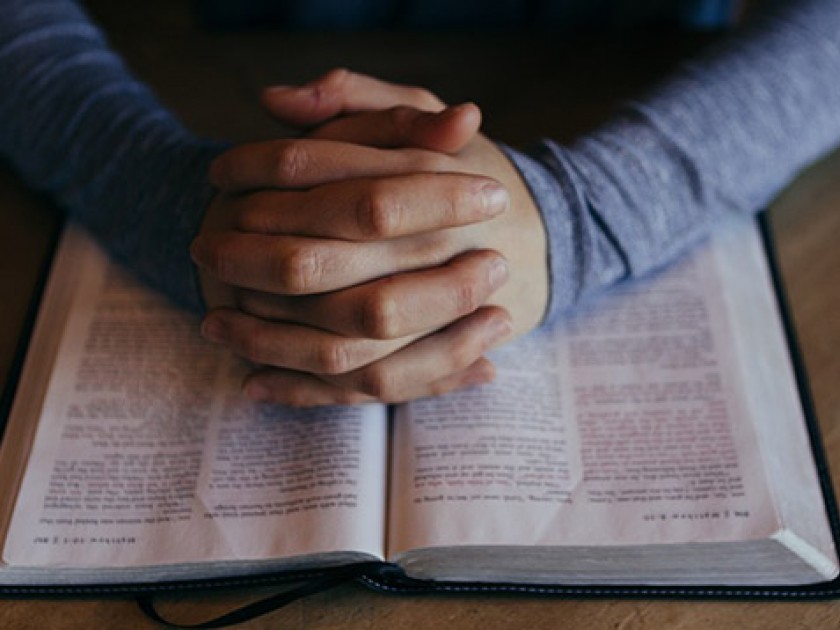 Mark Sar­vas is the author of Memen­to Park: A Nov­el. He is blog­ging here as part of Jew­ish Book Coun­cil's Vis­it­ing Scribe series.
"I'm a ter­ri­ble Jew," I used to say — by which I meant that I was whol­ly igno­rant of tra­di­tion, tak­ing a sort of per­verse plea­sure in the shock val­ue of the com­ment. I was raised by post­war, sec­u­lar Euro­pean par­ents who decid­ed they'd had enough of reli­gion. I didn't know Sukkot from Shavuot, and we grew up with Christ­mas trees and East­er eggs. Research­ing this essay, I learned that into her teens, my younger sis­ter thought one of our par­ents was Catholic and one was Jew­ish. I remem­ber being asked to sign the ketubah at her wed­ding (her hus­band was obser­vant), and look­ing blankly at the rab­bi when he asked me my Jew­ish name. He end­ed up coach­ing me, with some reproach, through a hasti­ly imi­tat­ed Hebrew ​"Moishe."
So when it came time to write my sec­ond nov­el, which deals with the recov­ery of stolen Nazi art, I real­ized I was try­ing to send my pro­tag­o­nist on a jour­ney of Jew­ish self-dis­cov­ery that I had not expe­ri­enced for myself. I con­fid­ed my dif­fi­cul­ties to Rab­bi David Wolpe, who direct­ed me to the Amer­i­can Jew­ish University's eigh­teen-week ​"Intro­duc­tion to Judaism" course, large­ly designed for peo­ple look­ing to con­vert for marriage.
I signed up at once, and was the only Jew in my class. The oth­er stu­dents would look at me from time to time with a com­bi­na­tion of what I took to be pity and mys­ti­fi­ca­tion. They were try­ing to gain admit­tance but I was already in; what was I doing there? Over eigh­teen Tues­days, I received a remark­able edu­ca­tion and made some last­ing friend­ships. The high­light was my engage­ment with the idea of the Sab­bath (about which, more present­ly); the nadir was my benight­ed attempts at read­ing Hebrew, which elud­ed me as thor­ough­ly as it had at my sister's wedding.
I enjoyed the class, espe­cial­ly the his­tor­i­cal per­spec­tives, but I was aware that too often I was expe­ri­enc­ing it almost clin­i­cal­ly, with an intel­lec­tu­al detach­ment. Yet, I was drawn back again and again to Sab­bath. (I'd already read and been deeply moved by Judith Shulevitz's The Sab­bath World.) I loved this notion of sanc­ti­fied space and time; in the inces­sant hurly-burly of the inter­net age, a slice of time pre­served for qui­et con­tem­pla­tion seemed a gift from God, even to an athe­ist like me.
Yet I'd nev­er been to a prop­er Sab­bath din­ner. At some point, I con­fessed this to the young rab­bi who taught my course, hop­ing for an invi­ta­tion, which is pre­cise­ly what he offered. I remem­ber how ner­vous I felt as I arrived ear­ly, bear­ing flow­ers, cer­tain I would be seen as the dilet­tante, the fraud I knew myself to be.
It was a small fam­i­ly gath­er­ing with a few oth­er friends present. I explained that I was writ­ing a nov­el and was there to watch and learn. They indulged me, even incor­po­rat­ed me into the evening's rou­tine, but I could nev­er ful­ly shake off feel­ing on the out­side. I didn't know the prayers; I didn't know what to do. I thought of my Hun­gar­i­an mater­nal grand­fa­ther, who was obser­vant. When he vis­it­ed Amer­i­ca in my ear­ly child­hood, I would go to tem­ple with him on Fri­day nights, but that was the extent of my Jew­ish edu­ca­tion. I won­dered what he'd make of this tableau — of his grand­son, ten­ta­tive­ly return­ing to the fold. (My par­ents and sis­ter remained res­olute­ly but respect­ful­ly irre­li­gious; no such stir­rings of a Jew­ish awak­en­ing seems to have stirred in them.) Would he be pleased, or dis­ap­point­ed that I'd been gone so long?
I watched my rab­bi and his friends and fam­i­ly lapse into easy, friend­ly dis­cus­sion after prayers, and I envied them. I have expe­ri­enced it before and since, when I'm in a syn­a­gogue or any­where with a large num­ber of Jews; I have also felt out­side of this warm, wel­com­ing rap­port, denied some­thing by my reli­gion-free upbringing.
And yet. At the same time, there is some­thing in those rooms I always rec­og­nize, some­thing I can­not help but feel a part of. Even­tu­al­ly, my spasms of resent­ment toward my par­ents' choic­es fade, and although I often find myself feel­ing that I'm too far gone, too old, that it's too late for a ful­ly real­ized Jew­ish self, I can at least see that I'm not a ter­ri­ble Jew, not anymore.
Mark Sar­vas is the author of the nov­el Har­ry, Revised, which was pub­lished in more than a dozen coun­tries. His writ­ing has appeared in The New York Times, Book­fo­rum, and many oth­er pub­li­ca­tions. He is a mem­ber of the Nation­al Book Crit­ics Cir­cle, and teach­es writ­ing at the UCLA Exten­sion Writ­ers Pro­gram. He lives in San­ta Mon­i­ca, California.