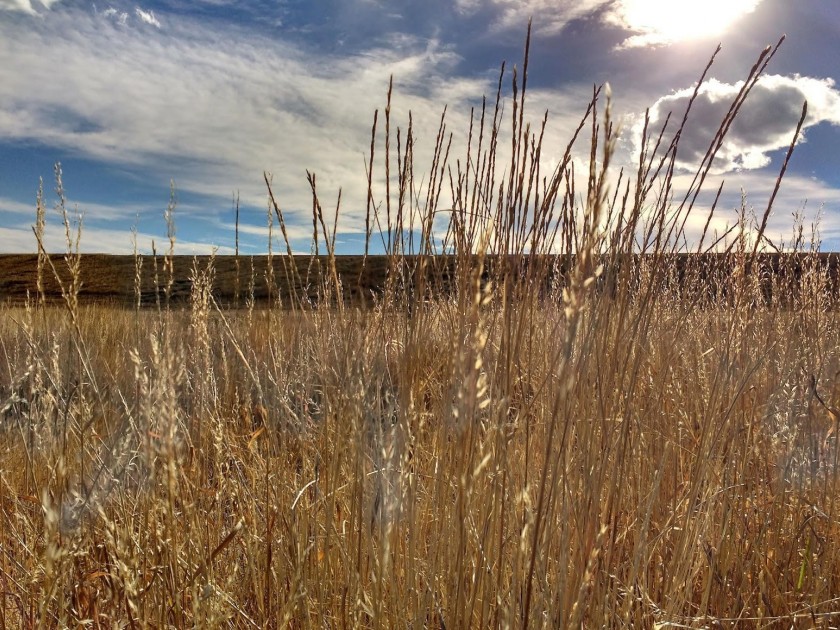 Yosef was liv­ing in Odessa, Rus­sia, one of three sons of Kiva and Rebec­ka Ben­der­sky. Then Yosef's two broth­ers were killed in the 1905 pogroms. Kiva said, ​"Enough."
The fam­i­ly made secret plans to emi­grate. After a two-thou­sand-mile rail­way jour­ney cross­ing the Carpathi­an Moun­tains through tun­nels, the Ben­der­skys arrived at the Antwerp port. As the ocean lin­er S.S. Zee­land was board­ing, they were sud­den­ly told that the mon­eys that had been sent to cov­er their com­bi­na­tion rail/​steamship tick­ets to Amer­i­ca were not suf­fi­cient. It was decid­ed that Kiva and Rebec­ka would go first, to begin the process of stak­ing claims for home­steading in North Dako­ta, as sev­en­teen-year-old Yosef was too young to file a claim.
Yosef watched his par­ents walk by them­selves onto the pier — before blend­ing with hun­dreds of oth­ers, as col­ors in a dark water­col­or paint­ing. After he and his sis­ter, Lena, had wait­ed sev­er­al months in a Jew­ish board­ing house, funds for their ocean pas­sage were sent. In 1906, they trav­eled to the Unit­ed States in steer­age on the Red Star Line. Yosef Ben­der­sky, who became Joseph Ben­der in Amer­i­ca, was my grandfather.
Dreams of the free­dom to farm their own land pulled Joseph and his fam­i­ly direct­ly to the mid­west­ern plains, at that time called ​"the Great North­west." Unlike over sev­en­ty-five per­cent of their Jew­ish immi­grant brethren, who stayed on the East Coast, the Ben­ders board­ed trains west to Eure­ka, South Dako­ta, and then trav­eled on to Ash­ley, North Dako­ta in carts pulled by oxen.
Unlike over sev­en­ty-five per­cent of their Jew­ish immi­grant brethren, who stayed on the East Coast, the Ben­ders board­ed trains west to Eure­ka, South Dako­ta, and then trav­eled on to Ash­ley, North Dako­ta in carts pulled by oxen.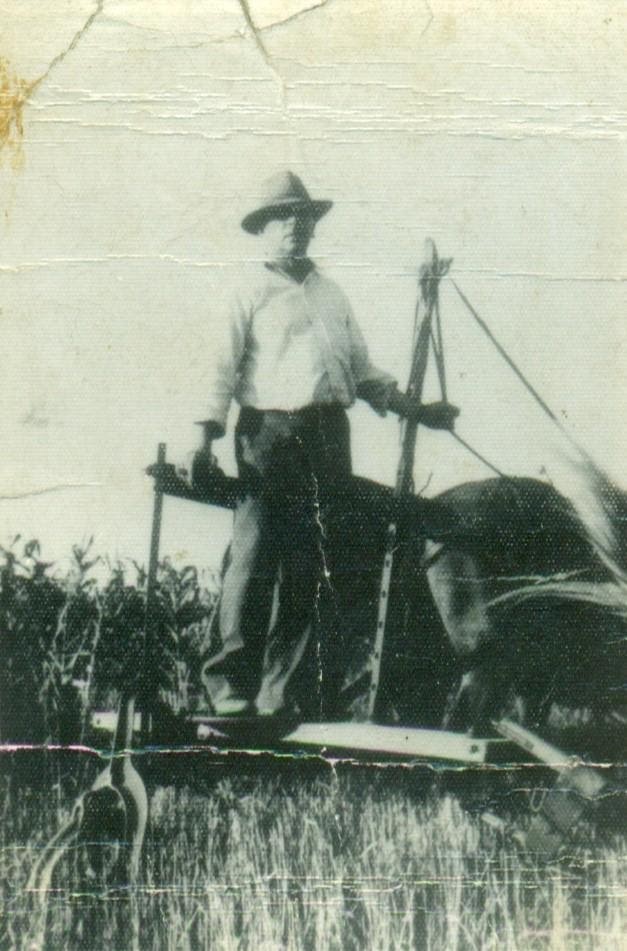 After work­ing for a farmer to learn the basics, Joseph turned twen­ty-one (or so he said) — old enough to file a claim for home­stead land. The gov­ern­ment pro­vid­ed him with 160 acres of sur­veyed land near Ash­ley. Home­stead claimants could obtain title after liv­ing on their par­cel for five years, cul­ti­vat­ing the land, and build­ing a dwelling. So almost imme­di­ate­ly, Joseph had a deci­sion to make: he could either build a dugout cave with no win­dows, pro­tect­ed from the mois­ture by horse manure, or a sod house, with a wood­en door and real win­dows. Joseph opt­ed for the sod house, with stacked bricks carved from native west­ern wheatgrass.
Once in his new home, Joseph recit­ed the ancient prayer Mah Tovu ("How beau­ti­ful are your tents, o Jacob, your dwellings, o Israel"), from the fourth book of Moses, Bemid­bar, (In the Wilder­ness). Then he began the task of clear­ing some of the many rocks and stones that pre­vent­ed crops from grow­ing on his land. As the Jew­ish home­stead­ers had arrived in south cen­tral North Dako­ta twen­ty years after it was opened for home­steading, the only avail­able land was slop­ing and rocky. Their wel­com­ing Ger­man Russ­ian neigh­bors called the area Juden­berg (Jew­ish Hills).
Despite drought, prairie fires, ear­ly frosts, and bliz­zards, Joseph was suc­cess­ful enough to pur­chase his land out­right for $200 in 1910, two years pri­or to the req­ui­site five-year wait­ing peri­od. He grew wheat and flax, raised cat­tle and chick­ens, and sold cream, along with work­ing off the farm — build­ing roads and work­ing on thresh­ing crews and the rail­road. On Sat­ur­day nights after Shab­bat, Joseph pulled a wag­on filled with hay to pick up the Jew­ish sin­gle men and women. Quilts cov­er­ing gun­ny sacks with heat­ed rocks inside kept every­one warm. The ladies brought cakes and sand­wich­es for snacks, and every­one sang, bounc­ing their way along to the barn for a dance.
The same year he bought his farm, Joseph met raven-haired Mary Riev­man in the gen­er­al store. Born in Bal­ti­more in 1894, Mary had left school at four­teen to work in a down­town depart­ment store, where she helped fan­cy ladies to select pet­ti­coats before those cus­tomers met friends at the tea­room for creamed salmon on toast or plom­bier. A short time lat­er, Mary was sent to Wishek, a rur­al town near Ash­ley with four hun­dred peo­ple. She worked in one of her uncle's gen­er­al stores — most­ly sell­ing sta­ples and house­hold goods to the farm families.
After a short courtship, Joseph sold some of his flax crop, bought a suit, and head­ed to Min­neapo­lis to ask Mary's par­ents for per­mis­sion to mar­ry. Fol­low­ing the wed­ding, Joseph took Mary by horse and bug­gy to her new home, the sod house. Joseph lit the can­dles that were their only source of light. Mary unpacked her things and picked up a broom to sweep the dirt off the floor. But she couldn't get rid of it. She fell to the ground and began to cry. Mary had real­ized that the dirt wouldn't come off the floor because the floor was dirt.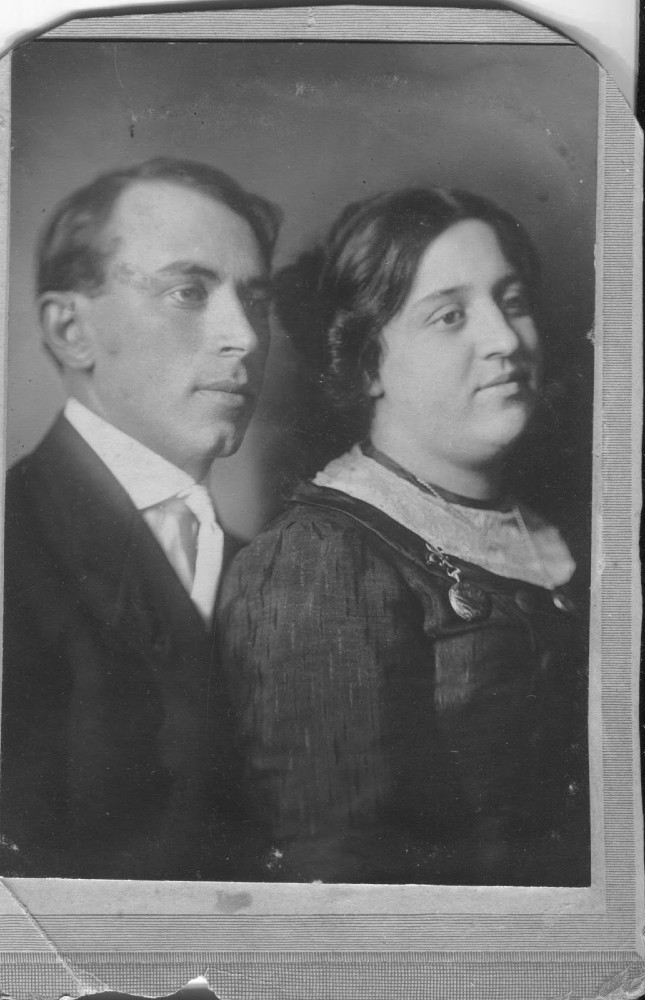 She adapt­ed quick­ly — cook­ing what­ev­er food Joe could hunt and kill on the prairie, mak­ing wild chokecher­ry jel­ly, and fill­ing the stove with coal every hour or two.
This inci­dent could have fore­shad­owed a dif­fi­cult future for Mary. But she was strong inside as well as out. She adapt­ed quick­ly — cook­ing what­ev­er food Joe could hunt and kill on the prairie, mak­ing wild chokecher­ry jel­ly, and fill­ing the stove with coal every hour or two. She put fem­i­nine touch­es on their home — throw­ing flower seeds on the win­dowsills and on the roof so the place would be bright­ened when the flow­ers bloomed, and sewing prop­er cur­tains for the win­dows. Joseph proud­ly called Mary ​"a real farmer's wife" when she, on her own, suc­cess­ful­ly sold one of their calves, so Joe could make the first pay­ment on a life insur­ance policy.
Mary and Joe even­tu­al­ly sold their home­stead land and rent­ed a store thir­ty miles away, on the main street in Eure­ka, South Dako­ta; the awning proud­ly pro­claimed, ​"Ben­ders Farm­ers Cash Store." When Mary would wait on a cus­tomer who want­ed to pur­chase some boots or coats, the cus­tomer would ask Mary how much they were. Mary would call to Joe in the back, ​"How much are they, Joe?" ​"Who is it, Mary?" Joe would respond. If the cus­tomer was a farmer down on his luck after a dif­fi­cult year, the items were sold near cost.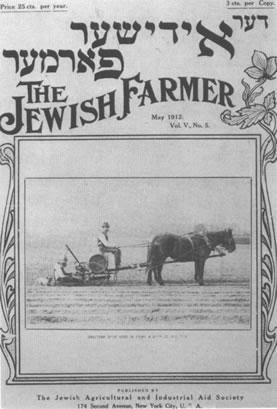 Despite being the only Jews in Eure­ka for most of the over thir­ty years they ran the store, the Ben­ders nev­er felt a need to hide their reli­gion. When Rosh Hashanah was approach­ing, Mary made signs: ​"Closed for Jew­ish High Hol­i­days." They would head off with chil­dren in tow to pray with fel­low Jews. Their cus­tomers were back when they were. Joe Ben­der even served on the school board, as an alder­man, and as may­or of the town.
I came to know my grand­ma Mary and my grand­pa Joe many years lat­er, when we were all liv­ing in Min­neso­ta. Joe was retired and smoked a cig­ar, even while play­ing golf. He liked corned beef on dark pumper­nick­el and loved Amer­i­ca. He seemed to miss his days of trav­el­ing on horse­back, dust fly­ing, to make a minyan in North Dako­ta. He returned fre­quent­ly to the Dako­tas, to recite the Mourner's Kad­dish at the Ash­ley Jew­ish Home­stead­ers Ceme­tery, where his father, Kiva, was buried, and to vis­it old friends.
My grand­ma Mary appeared to be so gen­tle, with her long black braid pinned up care­ful­ly, read­ing stacks of books to my sis­ter Nan­cy and me. But I knew she had hid­den strength. After all the years at the Eure­ka store, she could still open a box like nobody's busi­ness: if a box were taped closed, she would pound the side of her fist close to the tape, and then rip up the oth­er side, reveal­ing its contents.
In her lat­er years, Mary was knocked down by a rob­ber while walk­ing home from the down­town Min­neapo­lis bus. Hav­ing gone from her big city life to a rur­al exis­tence cook­ing pheas­ant in a sod house, and then rais­ing five chil­dren while work­ing in the fam­i­ly store, she did not let this inci­dent stop her. My grand­ma con­tin­ued to take the bus down­town to pur­chase match­ing dress­es for Nan­cy and me, often­times in yel­low, her favorite col­or, ​"like the sunshine."
When fac­ing a chal­leng­ing sit­u­a­tion, I find koich (strength) from Mary and Joseph — an ever-replen­ish­ing sup­ply of gold from the prairie. By doc­u­ment­ing my ances­tors' sto­ries, I also fol­low their exam­ple in shar­ing the gifts I've been given.
Rebec­ca E. Ben­der, who wrote this piece, and her father Ken­neth M. Ben­der are coau­thors of Still (NDSU Press 2019), a biography/​memoir of five gen­er­a­tions of their Jew­ish fam­i­ly on three con­ti­nents. Still is the 2019 Inde­pen­dent Press Award Win­ner (Judaism cat­e­go­ry) and the 2020 Mid­west Book Award Gold Medal Win­ner (Religion/​Philosophy cat­e­go­ry). Rebecca's prose and poet­ry have appeared, inter alia, in The Jour­nal of The Amer­i­can His­tor­i­cal Soci­ety of Ger­mans from Rus­sia, North Dako­ta Quar­ter­ly, The Jew­ish Vet­er­an, the For­ward, Australia's Jew­ish Women of Words, the Star­Tri­bune, Man­dala, The North­west Blade, The San Diego Jew­ish World, and pre­vi­ous­ly in Paper Brigade Dai­ly (Jew­ish Book Coun­cil). She has recent­ly com­plet­ed two oth­er projects: a Still screen­play adap­ta­tion and a children's sto­ry­book, based upon fact, about a young Jew­ish girl liv­ing on the prairie with her home­steading par­ents in the ear­ly 1900s, with each sto­ry focus­ing on a core val­ue of Judaism. Still, with a sec­ond print­ing out in paper­back in March, is avail­able through NDSU​Press​.org, Ama​zon​.com, or can be ordered through any bookstore.