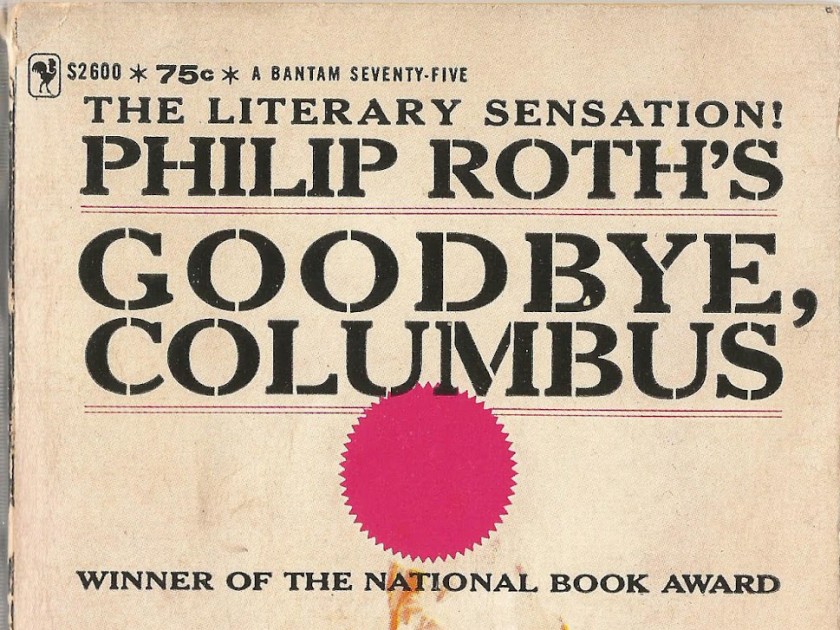 Ear­li­er this week, Daniel Tor­day wrote about allud­ing to the Torah in the mod­ern nov­el. He is the author of the recent­ly pub­lished nov­el The Last Flight of Poxl West and will be blog­ging here all week for Jew­ish Book Coun­cil's Vis­it­ing Scribe series.
We cur­rent­ly reside in the fifth year since Philip Roth announced his retire­ment from writ­ing fic­tion, and while many of the faith­ful held out for a Brett-Favre-style return (well, I did any­way), it now appears Roth meant it. Since Neme­sis came out in 2010, we've had the enter­tain­ing Roth Unbound by Clau­dia Roth Pier­pont, look­ing back on each of his books. There's been word of an autho­rized by Blake Bai­ley— who may well be the great­est liv­ing lit­er­ary biog­ra­ph­er, as his per­fect books on Cheev­er and Richard Yates evince.
But no new Roth.
So what does this void mean for the work­ing Jew­ish nov­el­ist? Is there a sub­stan­tive sense of a lack of lead­er­ship, of com­pe­ti­tion, in hav­ing one of the world's best liv­ing nov­el­ists (as Nadine Gordimer called him in the pages of The New York Times Book Review) per­ma­nent­ly side­lined? I've always loved that when James Joyce met WB Yeats, he told the elder poet, ​"You are too old. I have met you too late," appar­ent­ly mean­ing too old to teach him any­thing. The gall! And yet there's some­thing exhil­a­rat­ing about the brash young nov­el­ist (he turned out pret­ty good) shout­ing up at the legend.
I don't har­bor in my pen any of Joyce's lim­it­less skills or pre­ten­sions, and I was in my mid-twen­ties before some­one hand­ed me any Roth. As an under­grad­u­ate I most­ly read Shake­speare, Mil­ton, Chaucer, Melville. But then in my ear­ly 20's I read Good­bye, Colum­bus, and a whole world opened up before me — as a writer. That the inti­ma­cies of urban, sub­ur­ban and post-urban Newark could be the set­ting for a lit­er­ary nov­el was news to me. My own growth as a writer seemed at times to fol­low what I read in book after book of Roth's — his Prague came before the Prague I was mak­ing on the page in my own first nov­el, his Neil Klug­man seemed to cast a shad­ow over my own nar­ra­tors as he did over those I found in Harold Brod­key, in David Bezmozgis's Natasha, in so many books I was read­ing. I've got not a thing to teach Roth, like Joyce felt he did Yeats. But I still think of him, how­ev­er sub­con­scious­ly, every time I open a fresh Word file.
But I sup­pose on some lev­el in sur­vey­ing a lit­er­ary field with Roth on the side­lines, what we can see now is just a wide open sense of the pos­si­bil­i­ties for the Jew­ish nov­el­ist, he or she now run­ning out over the edge of some Wiley Coy­ote cliff, try­ing hard not to look down. One nev­er wants to name names, but when we read Bez­mozgis, Mol­ly Antopol, Nicole Krauss, Gary Shtyen­gart, Adam Levin, Lara Vap­n­yar, Jonathan Safran Foer (this list could go on for pages), so many of the huge list of Jew­ish nov­el­ists and sto­ry writ­ers work­ing today, there is a sense of wait­ing to see who will take up that man­tel that Roth so long held. And hop­ing in some weird way that one day we'll all look down to find there's one more Roth nov­el under our feet, back on the field for one last sea­son, against all hope.
Daniel Tor­day is the author of The 12th Com­mand­ment, The Last Flight of Poxl West, and Boomer1. A two-time win­ner of the Nation­al Jew­ish Book Award for fic­tion and the Sami Rohr Choice Prize, Torday's sto­ries and essays have appeared in Tin House, The Paris Review, The Keny­on Review, and n+1, and have been hon­ored by the Best Amer­i­can Short Sto­ries and Best Amer­i­can Essays series. Tor­day is a Pro­fes­sor of Cre­ative Writ­ing at Bryn Mawr College.