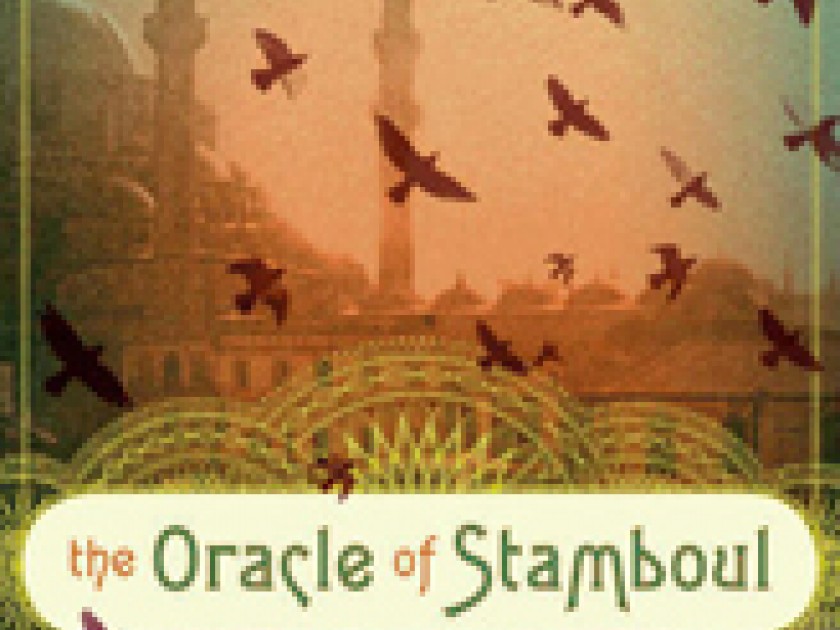 Ear­li­er this week, Michael David Lukas shared a list of his top ten favorite Jews of all time and his con­nec­tion to Nomi Stone. He has been blog­ging all week for the Jew­ish Book Coun­cil and MyJew­ish­Learn­ing​'s Author Blog.
His­to­ries of Jews in the Ottoman Empire (like his­to­ries of Jews in the Iber­ian Penin­su­la, Ancient Rome, and the Arab World) tend to fall into one of two camps: those that empha­size coex­is­tence and those that empha­size strife. This seems a rather sim­plis­tic bina­ry, I know, but pick up any book about the Jews of the Ottoman Empire — say Bernard Lewis' The Jews of Islam or Avig­dor Levy's Jews, Turks, and Ottomans: A Shared His­to­ry—and you will be able to tell in a page or two which camp the book falls into.
In writ­ing The Ora­cle of Stam­boul, a nov­el about a young Jew­ish girl who becomes an advi­sor to the Sul­tan of the Ottoman Empire, I tried my best to por­tray a sense of mul­ti­eth­nic coex­is­tence with­out ignor­ing anti-Semi­tism, and the many oth­er brands of eth­nic strife ram­pant in the Ottoman Empire. Think­ing about dai­ly life in such a time caused me to think back on Wal­ter Benjamin's mem­oir Berlin Child­hood around 1900 and Mar­cel Proust's nov­el Remem­brance of Things Past. Both these books look back on a peri­od that we might now think of as a turn­ing point for Euro­pean Jews. Proust explic­it­ly dis­cuss­es the Drey­fus Affair while Ben­jamin is a bit more coy in his treat­ment of anti-Semi­tism in pre-WWI Ger­many. But in both books it is the busi­ness of dai­ly life that pre­dom­i­nates. Even at the very ful­crum of His­to­ry, on the brink of the Great War and every­thing that fol­lowed, Benjamin's and the Proustian's nar­ra­tors are caught up in their dai­ly lives. One might argue that the pow­er of both these books depends on a cer­tain type of silence, an obscur­ing of events we all know will take place. That may be true. Still, I tend to think that most of us aren't aware of the His­to­ry we're liv­ing through.
Author of The Last Watch­man of Old Cairo and The Ora­cle of Stam­boul, Michael David Lukas has been a Ful­bright Schol­ar in Turkey, a stu­dent at the Amer­i­can Uni­ver­si­ty of Cairo, and a night-shift proof­read­er in Tel Aviv. A recip­i­ent of the Nation­al Jew­ish Book Award, the Sami Rohr Prize for Jew­ish Lit­er­a­ture, the Sophie Brody Medal, and a Nation­al Endow­ment for the Arts Fel­low­ship, his writ­ing has appeared in The New York Times and The Wall Street Jour­nal. He teach­es at San Fran­cis­co State Uni­ver­si­ty and lives in Oak­land, Cal­i­for­nia. He's very close to fin­ish­ing his third nov­el, a post-apoc­a­lyp­tic retelling of the bib­li­cal Book of Esther called Scroll of Stars.