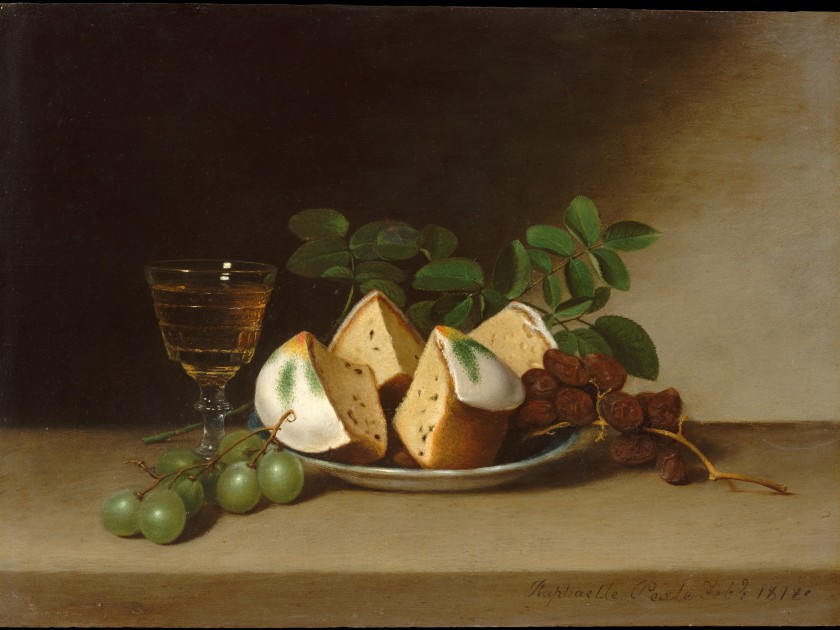 When I attend­ed yeshi­va at the Pardes Insti­tute for Jew­ish Stud­ies it was for one rea­son, and one rea­son only: I was an advice colum­nist, Ask Your Yen­ta, writ­ing about sex and dat­ing and I had no idea about what Judaism had to say on the top­ic. I spent a dif­fi­cult and amaz­ing year neck-deep in Jew­ish text study, and emerged with knowl­edge of nid­dah (rit­u­al sex­u­al rules dic­tat­ed by men­stru­a­tion), tum-tum (an often-ref­er­enced third cat­e­go­ry of sex and gen­der that appears in Tal­mud), mik­vah (a rit­u­al cleanse often in prepa­ra­tion for sex), and a thirst for so much more infor­ma­tion. When I went on to get a Master's in Jew­ish Stud­ies the fol­low­ing year it was with one sin­gu­lar focus: sex and gen­der in Judaism.
And a full decade lat­er in 2019, when my father grew ill and passed away sud­den­ly, I once again found myself search­ing for some­thing I didn't have: a guide to griev­ing. I knew Jew­ish ideas about cov­er­ing mir­rors, sit­ting low, feed­ing mourn­ers, say­ing kad­dish, and so much more; in fact, in a short peri­od where I believed I would become a rab­bi I took cours­es on death and dying at the Acad­e­my for Jew­ish Reli­gion in Los Ange­les. I knew a lot then about bur­ial, emp­ty­ing ves­sels when some­one dies, open­ing win­dows, and clean­ing bodies.
But I real­ly want­ed this oth­er guide, one on how to grieve; how to know what to expect when expect­ing death, not life; how to ask for help; how to date when mis­er­able and wad­ing through loss; how to rec­og­nize and rem­e­dy trau­ma and PTSD; how to set bound­aries; how to pre­pare for after-death paper­work. Oh, the list of what I didn't know, want­ed to know, and wished some­one would tell me was very long. And I knew that not hav­ing a part­ner, I was nav­i­gat­ing death and loss just a bit dif­fer­ent­ly than oth­ers when los­ing a par­ent at my age.
For­get Prayers, Bring Cake: A Sin­gle Woman's Guide to Griev­ing is the guide I longed for as I entered the phys­i­cal may­hem, emo­tion­al storms, deep pro­fun­di­ty, and life alter­ing ter­rain of parental loss. While writ­ing, I tried to make it a sec­u­lar book. I worked at first to avoid any men­tion of Judaism and its many branch­es that at times guid­ed my experience.
Begin­ning the day my father died, my year to fol­low was marked by Jew­ish time, punc­tu­at­ed by eleven months to grieve, and many failed attempts at com­mu­nal kad­dish dur­ing a pandemic.
On a call with my edi­tor two months before the book was due he asked me, a bit frus­trat­ed and right­ful­ly so, ​"Where is the rest of the book?" I was sheep­ish and I was strange. I dodged the ques­tion, played baby, didn't want to fess up.
And final­ly I con­fessed: ​"I was once told Jew­ish doesn't sell. I cut all the Jew­ish out of the book." My edi­tor was amaz­ing in that moment; he was firm, kind, and sin­cere. He said, ​"Well, Meris­sa. You already sold this book to a pub­lish­er. Now write your sto­ry, your Jew­ish sto­ry." And I did.
The vacant sec­ond half of the book was my yeshi­va time with grief. It was a time of fill­ing in all the terms I had learned, like when Rab­bi Jill Ham­mer explained the vital impor­tance of anin­ut—of wor­ry­ing about noth­ing but feel­ing through the abyss of noth­ing­ness in the days between watch­ing my father die and then bury­ing him. Or when I was taught about shloshim, some­thing I was grate­ful for, thir­ty days to tem­per my mourn­ing. Rab­bi Aaron Alexan­der showed up for the clos­ing of shi­va and a solemn walk about the neigh­bor­hood marked my fam­i­ly, as griev­ers, sym­bol­i­cal­ly re-emerg­ing into the world.
Begin­ning the day my father died, my year to fol­low was marked by Jew­ish time, punc­tu­at­ed by eleven months to grieve, and many failed attempts at com­mu­nal kad­dish dur­ing a pan­dem­ic. My year became one of Jew­ish inno­va­tions, Zoom rit­u­als, cre­ative acts of mourn­ing and mark­ing mem­o­ry, and so much soli­tude. Sud­den­ly, the emer­gence of the sec­ond half of my book, and the nar­ra­tives there­in, became the book I need­ed so bad­ly when in that unknown time. These nar­ra­tives became a Jew­ish tes­ta­ment to what mourn­ing can look — and doesn't always look like — with the inher­i­tance of Jew­ish rit­u­al tradition.
It turns out sex and death are quite inti­mate­ly linked. It makes sense that I spent the begin­ning of my lit­er­ary pur­suits in deep hunger for an under­stand­ing of how to bridge ancient and very reli­gious sex­u­al laws into the mod­ern. This is the life force. The pro­found unknown that dri­ves cre­ative regen­er­a­tion. So, too, is this book a bridge from the ancient and strict rit­u­als around death and mourn­ing, that lit my way as I nav­i­gat­ed my own loss, to the mod­ern, the rit­u­al­is­tic, the col­lec­tive, and the pri­vate ways in which we all must hon­or our­selves, our dead, our liv­ing, and all the joy to come.
Meris­sa Nathan Ger­son­'s writ­ing appears in The New York Times, The Atlantic, Play­boy, Tablet, Lilith, and beyond. She was the inher­it­ed trau­ma con­sul­tant to Ama­zon's Emmy-win­ning show Trans­par­ent and the author of ​"Ask Your Yen­ta," an advice col­umn syn­di­cat­ed by The Jew­ish Jour­nal. The founder of Ken​Mean​sYes​.org, a con­sent advo­ca­cy orga­ni­za­tion, Meris­sa speaks nation­wide on inher­it­ed trau­ma, con­sent edu­ca­tion, and Jew­ish sex education.