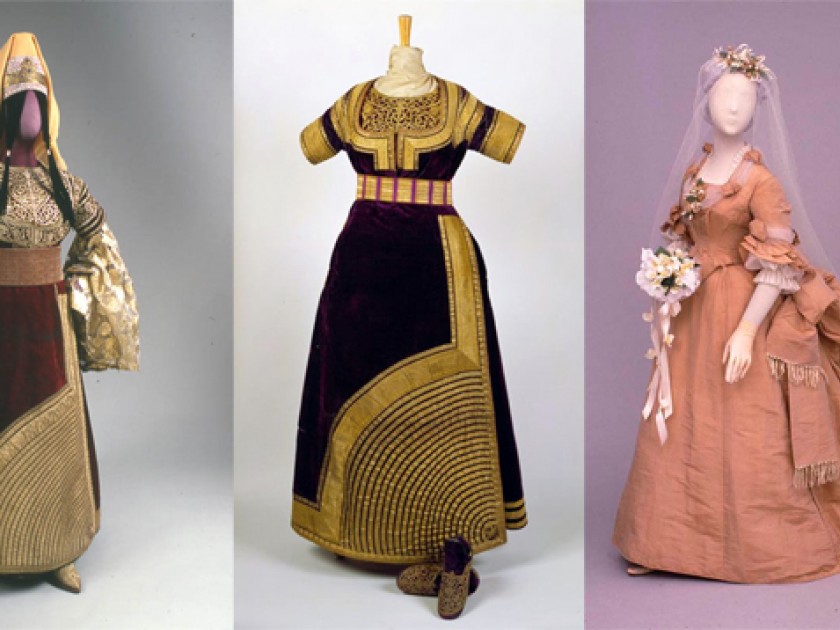 When I began writ­ing my nov­el The Beau­ty Queen of Jerusalem, it was also the begin­ning of an excit­ing jour­ney back in time. For six and a half years, I vis­it­ed the peri­od of Ottoman Turk­ish rule over the Pales­tine, the peri­od of the British Man­date and the strug­gle waged by the Jew­ish under­ground move­ments, the War of Inde­pen­dence, and the ear­ly years of the State of Israel. In my effort to weave this his­to­ry into the lives of the novel's char­ac­ters, I came across his­tor­i­cal phe­nom­e­na and events that I had not been famil­iar with before.
In order to con­struct a world for my nov­el, I had to engage in some care­ful and pro­tract­ed research. The Ermosa fam­i­ly, the main heroes of the book, belong to the Ladi­no-speak­ing Sephardic com­mu­ni­ty of Jerusalem between the turn of the nine­teenth cen­tu­ry and the 1970s. I turned to my mother's cousin, Ben Zion Nach­mias, whose book Ham­sa—in which one of the pro­tag­o­nists is my great-grand­moth­er — pro­vid­ed all the infor­ma­tion I need­ed about the community's cus­toms. My mother's sis­ter, Miri­am, helped me with the Ladi­no words and phras­es I put into the mouths of some of my char­ac­ters. For my descrip­tions of the lives of Jerusalem's young peo­ple dur­ing the Man­date years, my father took me back in time to his days as a boy and young man. And to fill in the gaps about life in the coun­try before I was born, I spent hours in Beit Ariela, Tel Aviv's main library. As a jour­nal­ist, I did not go to the books but rather to the news­pa­per archives, where I knew I would find intrigu­ing arti­cles that would teach me more than any oth­er source. One of my most fas­ci­nat­ing dis­cov­er­ies came from the news­pa­per HaZvi, pub­lished by the reviv­er of the Hebrew lan­guage, Eliez­er Ben Yehu­da, in the years 1884 to 1915.
It was from the yel­low­ing pages of HaZvi that I learned that the heads of the Ladi­no-speak­ing Sephardic com­mu­ni­ty for­bade its mem­bers to mar­ry peo­ple from oth­er com­mu­ni­ties, par­tic­u­lar­ly Ashke­naz­im. When a Sephardic girl fell in love, per­ish the thought, with an Ashke­nazi boy — which is what hap­pened to Leah Abu Sha­did and Eliez­er Ben Yehuda's son Ita­mar — a scan­dal ensued, bring­ing immense shame onto her fam­i­ly. From those crum­bling pages of HaZvi, I learned that the Sephardim were so opposed to inter­mar­riage with Ashke­naz­im that even though the great phil­an­thropist Sir Moshe Mon­te­fiore offered a reward of one hun­dred gold­en napoleons to any cou­ple that would inter­mar­ry, there were no takers.
I wrote this sur­pris­ing dis­cov­ery into my nov­el, as I cre­at­ed such an impos­si­ble romance between Gabriel, a mem­ber of the Sephardic Ermosa fam­i­ly, and Rochelle, an Ashke­nazi woman. The sto­ry of their love and its trag­ic out­come dri­ves the nov­el for­ward. When the book was pub­lished, I was asked about the strict ban on mar­riage between Sephardim and Ashke­naz­im more than any­thing else. Read­ers found it dif­fi­cult to believe that soci­ety was real­ly like that.
Sar­it Yishai-Levi is a renowned Israeli jour­nal­ist and author. In 2016 she pub­lished her first book, The Beau­ty Queen of Jerusalem. It imme­di­ate­ly became a best­seller and gar­nered crit­i­cal acclaim. The book sold more than three hun­dred thou­sand copies in Israel, was trans­lat­ed into ten lan­guages, and was adapt­ed into a TV series that won the Israeli TV award for best dra­ma series. It also won the Pub­lish­ers Association's Gold, Plat­inum, and Dia­mond prizes; the Steimatzky Prize for best­selling book of the year in Israel; and the WIZO France Prize for best book trans­lat­ed into French.
Yishai-Levi's sec­ond book, The Woman Beyond the Sea, was pub­lished in 2019. It won the Pub­lish­ers Association's Gold and Plat­inum prizes and was adapt­ed for tele­vi­sion by Netflix.
Yishai-Levi was born in Jerusalem to a Sephardic fam­i­ly that has lived in the city for eight gen­er­a­tions. She's been liv­ing with her fam­i­ly in Tel Aviv since 1970.