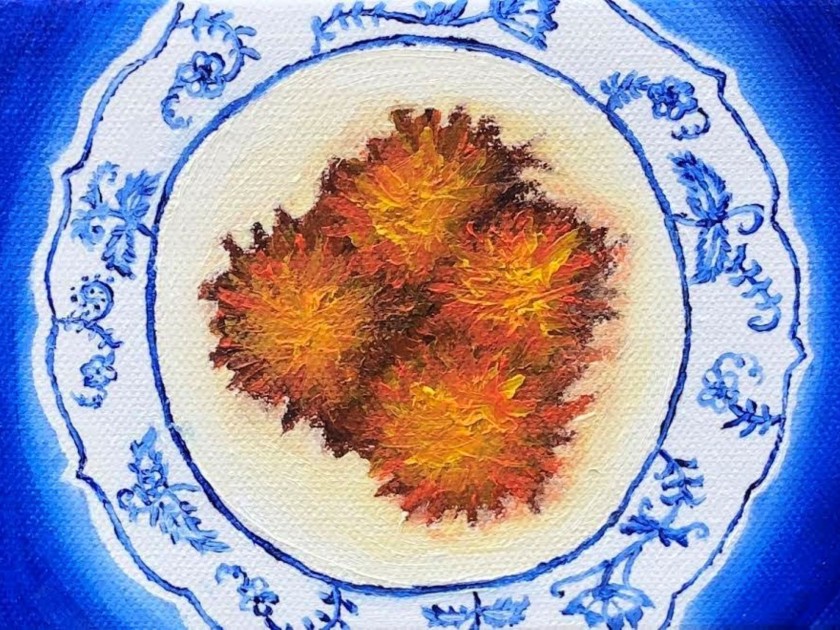 The Art of Jew­ish Food
For my con­fir­ma­tion project, I researched Jew­ish artists and com­plet­ed a series of paint­ings of Jew­ish food that emu­late the unique styles of those artists. I chose food as my sub­ject because shar­ing food brings peo­ple togeth­er in cel­e­bra­tion and across dif­fer­ences, and has been an inte­gral part of Jew­ish hol­i­days and events that are close to my heart. The pome­gran­ates are done in the style of Marc Cha­gall, the bagels and lox in the style of Nachum Gut­man. The latkes are in my own style, sym­bol­iz­ing my hope to car­ry on the tra­di­tion of Jew­ish art­work that has been passed down to me from world-renowned artists as well as artists in my own fam­i­ly, such as my great-grand­fa­ther and my Baubie, and count­less oth­ers whose work lov­ing­ly por­trays Jew­ish tra­di­tions, cel­e­bra­tions, his­to­ry, fam­i­ly, and dai­ly life.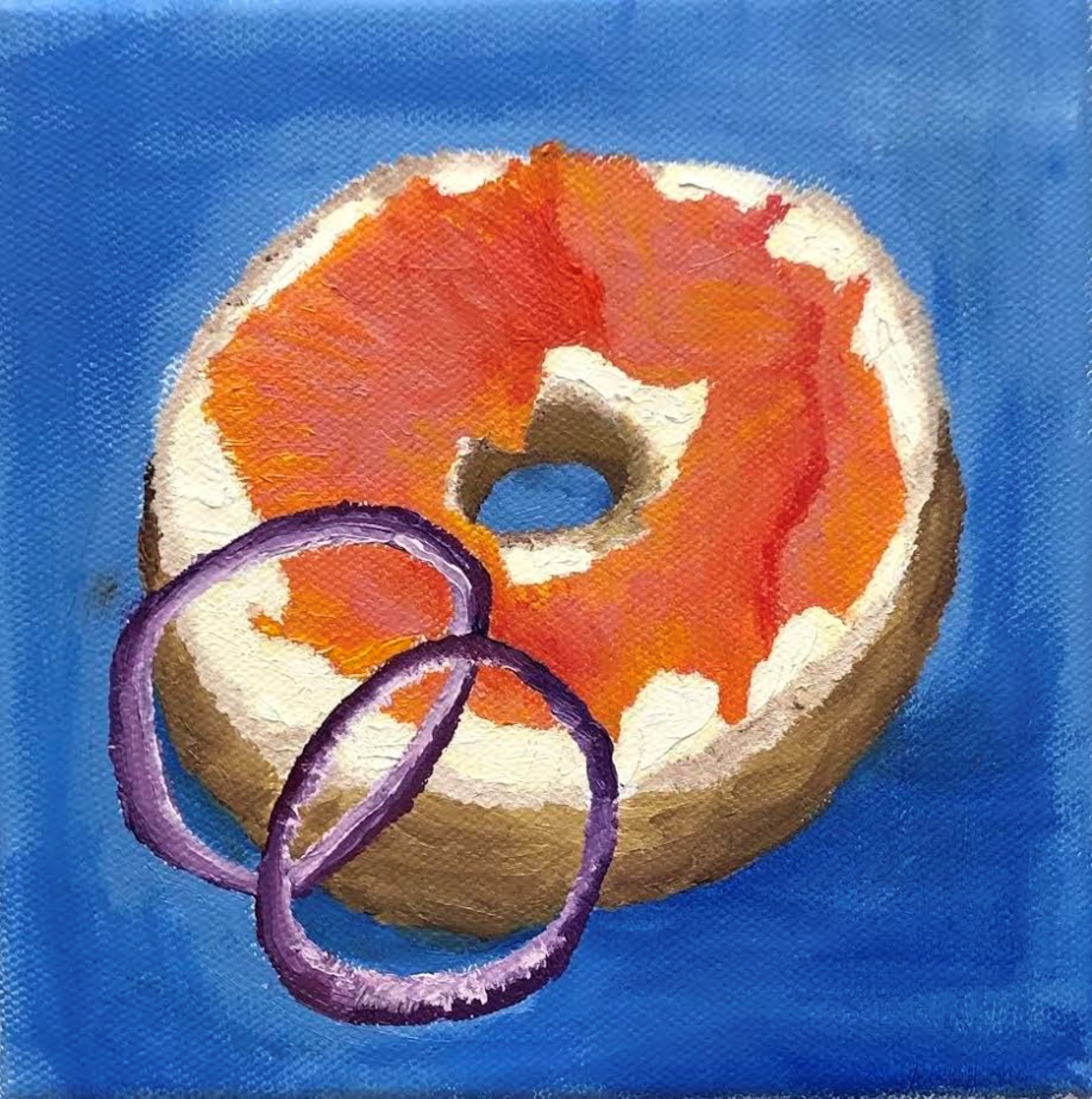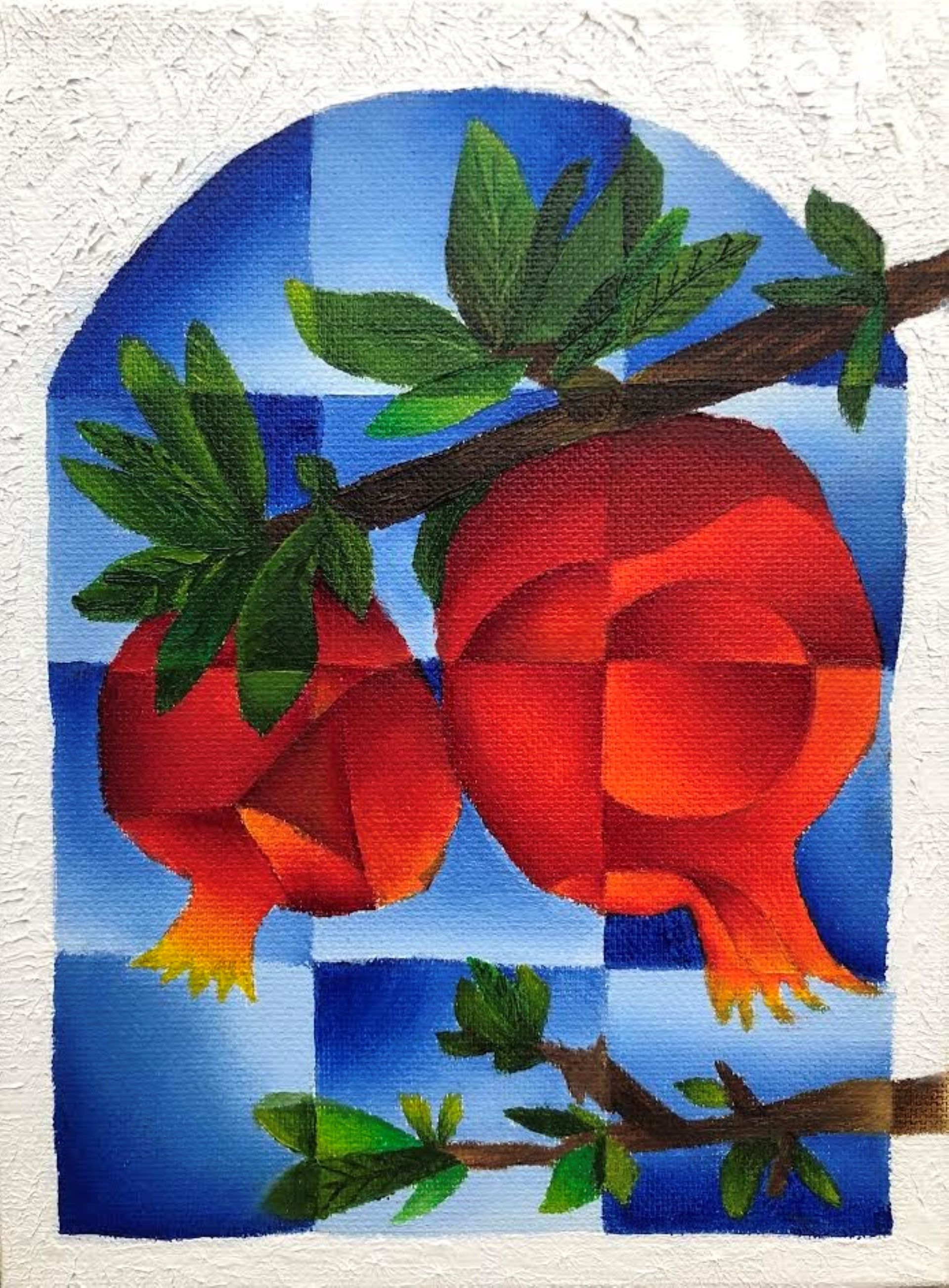 Dalia Heller is a mem­ber of the class of 2026 at Wash­ing­ton Uni­ver­si­ty in St. Louis. She served as a teen edi­tor for jGirls+ Mag­a­zine for three years, and feels for­tu­nate to be able to con­tin­ue being includ­ed in such an inspir­ing and wel­com­ing community.