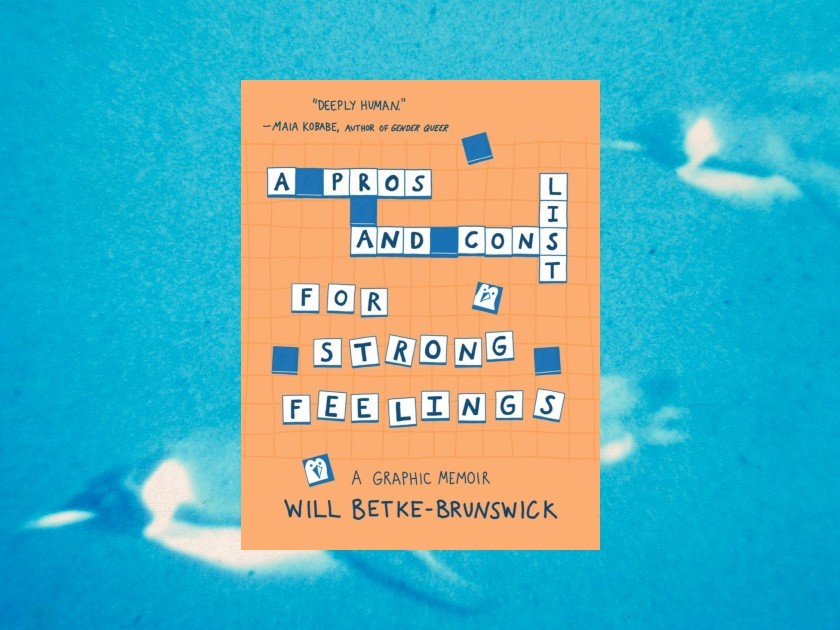 My fam­i­ly spread my mom's ash­es in the same riv­er that was our mikveh. We lit a yahrzeit can­dle, ate round foods, and stayed with her body. We also walked to a green­house to look at cac­ti and played indoor soc­cer. Our own kind of shiva.
— Will Betke-Brunswick, author and illus­tra­tor of the debut graph­ic mem­oir A Pros & Cons List for Strong Feel­ings (Tin House, 11/15/22).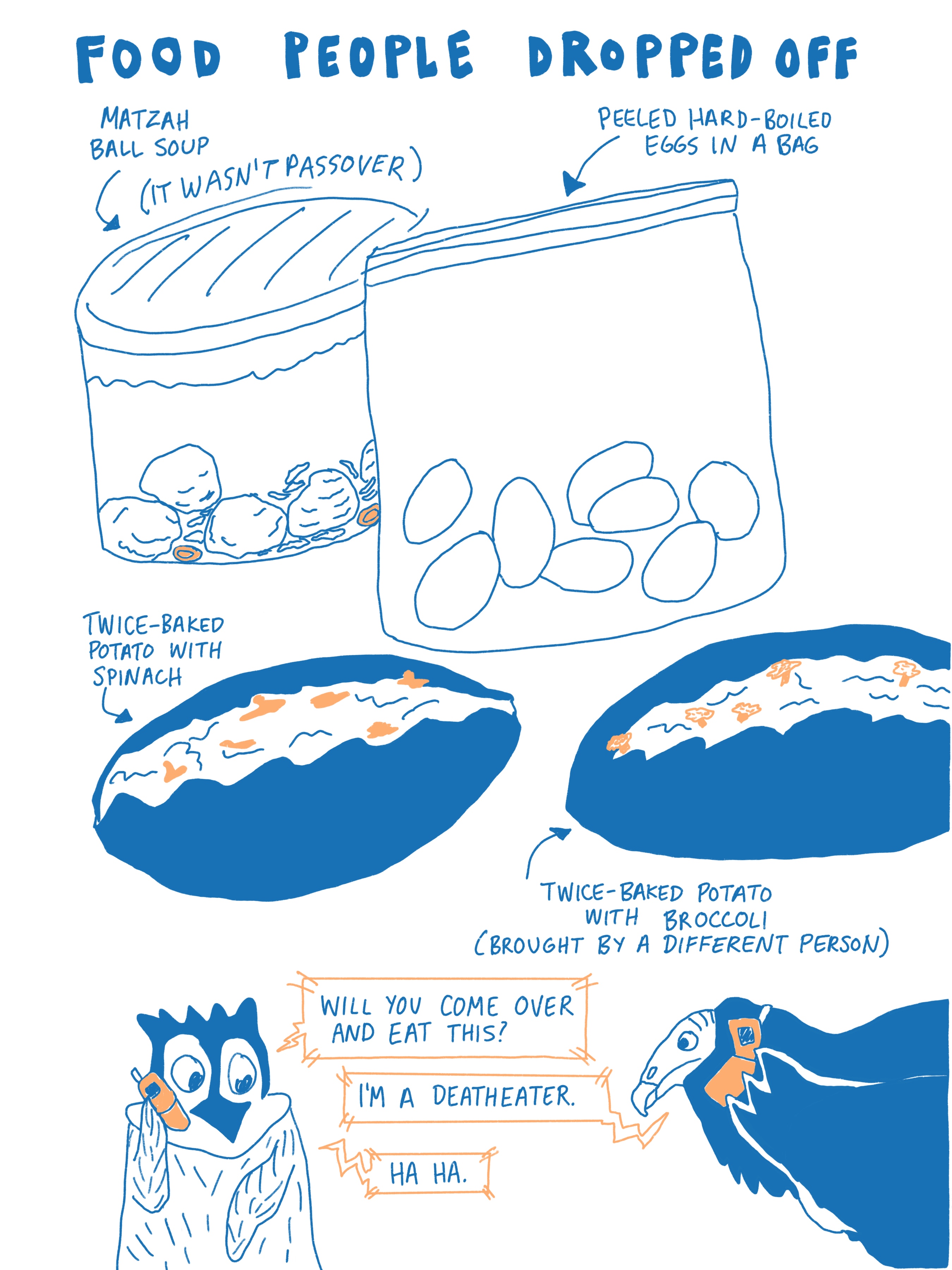 Will Betke-Brunswick is a car­toon­ist and a recent grad­u­ate of the Cal­i­for­nia Col­lege of the Arts MFA in Comics pro­gram. Will's work has appeared in the new print edi­tion of Trans Bod­ies, Trans Selves; How to Wait: An Anthol­o­gy of Tran­si­tion; and the web­sites INTO and Autostrad­dle. A for­mer high school math teacher, Will lives in Boul­der, Colorado.