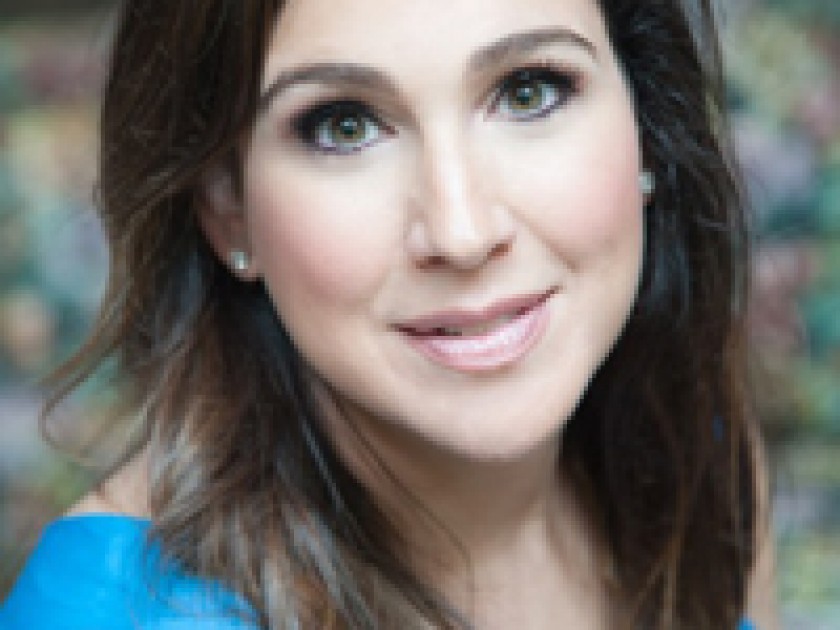 Cel­e­brate Jew­ish Book Month with #30days30authors! JBC invit­ed an author to share thoughts on #Jew­Lit for each day of Jew­ish Book Month. Watch, read, enjoy, and dis­cov­er!
Today, Bren­da Janowitz, author of The Din­ner Par­ty, tells us about the book that she could­n't put down.
When asked about my favorite books of all time, books that have moved me, books that I come back to over and over again, it's a long list. After all, I love read­ing, and I've been an avid read­er my entire life. In the sec­ond grade, I was dubbed ​"The Book­worm" by my teacher, Mrs. Pep­per, and I can't say that much has changed for me. I'm now the author of five nov­els, and I can still always be found with a book in my hand. Or on my desk. Or in my car. In addi­tion to writ­ing, I'm the Pop­Sug­ar Books Con­sul­tant, so now, read­ing and rec­om­mend­ing books is my job.
When some­one asks me about my favorite books, there's one book I always rec­om­mend. It's a book that my best friend gave to me when I was in law school. At the time, I had my head firm­ly plant­ed inside law books all day long and had very lit­tle time for plea­sure read­ing. She asked me if I'd ever read Eli­nor Lip­man before, and when I shook my head no, pressed a copy of The Inn at Lake Devine into my hands.
There's just some­thing about The Inn at Lake Devine by Eli­nor Lip­man. In it, a twelve-year-old Natal­ie Marx becomes obsessed with the tit­u­lar inn after its own­er, in 1962, refus­es to let the Marx fam­i­ly stay at the resort because they are Jews. Natalie's fix­a­tion on the inn lasts for years, and has unex­pect­ed con­se­quences on her per­son­al life as she gets older.
I was so tak­en by this nov­el. We often say ​"I couldn't put it down" when describ­ing books, but in this case, the say­ing is true. I devoured it in one sit­ting, gob­bling up the won­der­ful prose, the intel­li­gent humor, and the Jew­ish hero­ine who felt so famil­iar, so com­fort­ing. So much like me.
It had been so long since I'd con­nect­ed with a book so per­son­al­ly, a book that I could recite from mem­o­ry. The Inn at Lake Devine is the book that brought me back to plea­sure read­ing, and made me real­ize that I had a sto­ry to tell, too.
Years lat­er, I had the good for­tune of meet­ing Eli­nor Lip­man at one of her events. I gushed to her about how much the book had meant to me and she smiled and thanked me. It was only when I got home and pre­pared to put the signed book on my shelf that I saw how she had inscribed the book: ​"To Bren­da, The Inn loves you back."
Bren­da is the author of five nov­els, includ­ing The Din­ner Par­ty (St. Martin's April 2016). She is also the author of Scot on the Rocks, Jack with a Twist, Recipe for a Hap­py Life and The Lone­ly Hearts Club. She is the Books Cor­re­spon­dent for Pop­Sug­ar. Her work has also appeared in The New York Times, The Wash­ing­ton Post, Salon, Red­book, Bus­tle, The For­ward, the New York Post, Publisher's Week­ly, Hel­lo Gig­gles, Writer's Digest Mag­a­zine, and xojane.