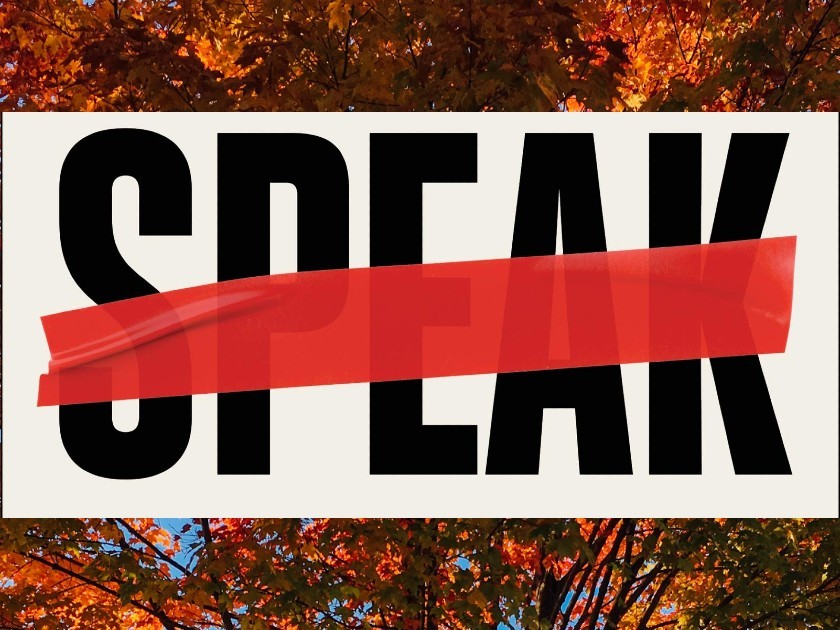 Marc Katz: You have spent many hours think­ing about free speech as the CEO of PEN Amer­i­ca. Why has this issue struck a chord for you? Why have you ded­i­cat­ed your life to it, and what role did your Judaism play in your deci­sion to pur­sue this issue?
Suzanne Nos­sel: I trace my career in the human rights field to my Jew­ish back­ground. I grew up in a fam­i­ly of Holo­caust escapees and vic­tims, and my ear­ly edu­ca­tion focused heav­i­ly on study­ing Nazi Ger­many and the exter­mi­na­tion. As a child, I took part in the move­ment to free Sovi­et Jew­ry from per­se­cu­tion. The feel­ing of stand­ing up with oth­ers, march­ing down to Dag Ham­marskjold Plaza, and shout­ing the names of indi­vid­u­als who were tar­get­ed and impris­oned for prac­tic­ing their reli­gion and speak­ing their minds was very pow­er­ful. I lat­er focused my under­grad­u­ate the­sis on a study of the Jew­ish com­mu­ni­ty in Birm­ing­ham, Alaba­ma, and their response to inte­gra­tion and the civ­il rights move­ment, inter­ro­gat­ing the com­plex­i­ties of hold­ing both priv­i­lege and vul­ner­a­bil­i­ty at a moment of reck­on­ing against bias and big­otry. While I don't think Judaism has all the answers, it offers a plat­form to raise many of the ques­tions that I have found most com­pelling to explore in my career. In terms of free speech, I view it as the under­pin­ning of all oth­er rights — in that if your expres­sive free­dom is denied, you can­not advo­cate or dri­ve for­ward change to real­ize and safe­guard oth­er liberties.
MK: Why write a book now about it? What about this time calls for you to take this mes­sage to a wider audi­ence than those that fol­low PEN America?
SN: The impe­tus for writ­ing my book grew out of many dis­cus­sions I have had in the course of my work at PEN Amer­i­ca with young peo­ple who have grown increas­ing­ly skep­ti­cal of free speech, see­ing it as a smoke­screen that hides hate­ful­ness, vit­ri­ol, and slurs. I wor­ry about a ris­ing gen­er­a­tion los­ing faith in the ideals of free speech. At the same time, I think some free speech defend­ers can be exces­sive­ly dis­mis­sive of those who point out the con­tra­dic­tions that can arise between the dri­ve for a more equal, inclu­sive soci­ety, and robust pro­tec­tions for free speech. I think those con­flicts can be gen­uine and seri­ous and that by far the bet­ter approach, rather than to ridicule or car­i­ca­ture con­cerns for the harm­ful impact of some speech, is to engage with those who raise the issue and explain why free speech pro­tec­tions ulti­mate­ly help safe­guard the most vulnerable.
MK: Accord­ing to our ancient rab­bis, good dis­course should be like ​"iron sharp­en­ing iron" since both sides of a dis­pute get sharp­er in the process. Why is open dis­course impor­tant? And when it works well, what does it look like?
SN: One of the tra­di­tion­al ratio­nales under­pin­ning the ide­al of free speech is the notion that it helps to uncov­er the best ideas, the truth, and new, impor­tant inno­va­tions. The notion is that by bump­ing up against each oth­er, view­points and opin­ions are ana­lyzed, re-eval­u­at­ed, honed, and refined in ways that help height­en accu­ra­cy, clar­i­ty, and insight. If the dis­course is con­strict­ed, not every­one can par­tic­i­pate; some peo­ple feel inhib­it­ed, cer­tain views are barred from being aired, the forum is skewed by grave imbal­ances of pow­er or mon­ey, there is resort to ad hominem attacks — that process is impaired, and the risk increased that faulty notions win the day because they have not been ful­ly con­test­ed. When it works well there are mul­ti­ple voic­es weigh­ing in — things can get heat­ed — but there is a will­ing­ness from dif­fer­ent sides of the argu­ment to engage one anoth­er on the mer­its with facts, evi­dence, the­o­ries, and points that force par­tic­i­pants in the debate to think and con­sid­er. There has to be some open­ness to per­sua­sion, which is increas­ing­ly what seems to have dis­ap­peared in our politics.
One of the tra­di­tion­al ratio­nales under­pin­ning the ide­al of free speech is the notion that it helps to uncov­er the best ideas, the truth, and new, impor­tant innovations.
MK: At the same time, they also write that ​"he who whitens the face of anoth­er [by sham­ing him], it is as if he has shed their blood." What should the lim­its of speech be? When can we cur­tail free speech in order to pro­tect oth­ers phys­i­cal or emo­tion­al wellbeing?
SN: I argue in Dare to Speak that a crit­i­cal ele­ment in terms of pro­tect­ing free speech rights in our diverse soci­ety lies in vol­un­tary restraint. None of us says every­thing that comes to mind — we have fil­ters that oper­ate based on how we want to be regard­ed; the sen­si­tiv­i­ties of those around us, our tol­er­ance for con­flict, and all sorts of oth­er fac­tors. Free speech has nev­er meant that we renounce all dis­cre­tion in what we say. I argue that we are all oblig­at­ed to exer­cise con­sci­en­tious­ness with lan­guage, which is a cog­nizance of our audi­ence and their sen­si­tiv­i­ties. For those in posi­tions of pow­er or who hold large plat­forms — such as a pro­fes­sor, a politi­cian or a talk show host — I believe the duty of care we must exer­cise in speak­ing out is greater. If we adhered to those prin­ci­ples, we could avoid a lot of inad­ver­tent offens­es — out­dat­ed terms to refer to par­tic­u­lar groups, invo­ca­tions of stereo­types or sex­ist phras­ings, for exam­ple. That doesn't resolve the ques­tions that arise when some­one inten­tion­al­ly voic­es an opin­ion that oth­ers con­sid­er offen­sive. In my view, if rea­son­able steps have been tak­en to min­i­mize hurt and harm there must be space for the air­ing of view­points that may cause oth­ers dis­com­fort, unease, or even a mea­sure of psy­cho­log­i­cal harm. The First Amend­ment allows for restric­tions in cas­es where such harms are severe — for exam­ple, harass­ment or threats — but pro­tects speech that caus­es upset short of that. Giv­en the sub­jec­tiv­i­ties involved in adju­di­cat­ing such harms, I think we are bet­ter off with strict lim­its on how far the gov­ern­ment can go in ban­ning and pun­ish­ing speech on the basis that it has caused offense. If it were up to Pres­i­dent Trump and the First Amend­ment did not con­strain him, it's easy to imag­ine how he would fur­ther invoke the pow­er of gov­ern­ment to pun­ish his crit­ics, some­thing he's repeat­ed­ly attempt­ed notwith­stand­ing the Constitution.
MK: To zero in on one spe­cif­ic issue of this ten­sion, you write a whole chap­ter on ​"can­cel cul­ture" in your book. As we know, an action like boy­cotting has been a tool used by the less pow­er­ful to speak truth to pow­er. The civ­il rights move­ment is a great exam­ple of this. What place does ​"can­cel cul­ture" have in our soci­ety today? And when does it go too far?
SN: Can­cel cul­ture is an almost use­less­ly elas­tic term that can refer to every­thing from the cul­tur­al shun­ning of indi­vid­u­als like Har­vey Wein­stein or Bill Cos­by who have com­mit­ted grave crimes, to calls to pun­ish or boy­cott pro­fes­sors because they were spot­ted at a protest in sup­port of police — an inci­dent that hap­pened at Skid­more Col­lege ear­li­er this year. I think there are sit­u­a­tions where stig­ma and dis­tanc­ing may be war­rant­ed on the basis of speech, if some­one has expressed odi­ous views, is known for big­ot­ed com­ments, or is oth­er­wise will­ful­ly caus­ing offense. Oth­ers are with­in their rights to ostra­cize that indi­vid­ual and sig­nal that the views are unac­cept­able. The prob­lem is that the impulse to excom­mu­ni­cate indi­vid­u­als is not always on the basis of jus­ti­fi­able grounds. There are many instances in which a sin­gle errant com­ment or tweet becomes the basis for calls for insti­tu­tion­al pun­ish­ment. If uni­ver­si­ties, employ­ers, or insti­tu­tions are empow­ered to dis­ci­pline or remove some­one based on a sin­gle com­ment, there is a real risk that such pow­er is mis­used to tar­get those who chal­lenge their author­i­ty. So, while there are some peo­ple who deserve to be can­celled, such calls should be lim­it­ed to extreme cases.
MK: One of the most famous free speech cas­es in all of Amer­i­can his­to­ry hap­pened when a group of neo-nazis in 1977 sought to march in Skok­ie, Illi­nois, home to a large group of Holo­caust sur­vivors. Why do you think this event stuck out in the Amer­i­can con­scious­ness? And how has the world changed since then?
SN: It was a chal­leng­ing case, in that it pit­ted val­ues of free speech against the very under­stand­able sen­si­tiv­i­ties of a com­mu­ni­ty that includ­ed many Holo­caust sur­vivors and descen­dants, illus­trat­ing the ten­sions that can arise in try­ing to bal­ance the impor­tance of respect­ing indi­vid­ual dig­ni­ty and well­be­ing with robust pro­tec­tions for even nox­ious speech. The ACLU was crit­i­cized for sup­port­ing the Nazis in their quest to march, but the orga­ni­za­tion ulti­mate­ly won itself enor­mous legit­i­ma­cy by demon­strat­ing that it was pre­pared to apply its prin­ci­ples even in rela­tion to a cause that most of its mem­bers found abhor­rent. While they lost donors and mem­bers in the short term I think it ulti­mate­ly strength­ened their rep­u­ta­tion. One thing peo­ple for­get is that, after all the fuss, the Nazis nev­er held their march. The name of the game of these provo­ca­teurs is to elic­it out­rage over being silenced. Once that strat­e­gy failed, the expres­sive acts that they once made out to be so urgent lost steam.
MK: I love your sec­tion on for­give­ness. In fact I made it the cor­ner­stone of my Yom Kip­pur Ser­mon. I'm curi­ous if there is ever enough time for cer­tain indi­vid­u­als to earn for­give­ness. For exam­ple, can Har­vey Wein­stein or even Louis CK ever come back from what they did?
SN: I made a dis­tinc­tion between speech and oth­er sorts of acts, includ­ing the sorts of crimes for which Har­vey Wein­stein is now in jail. My book is con­cerned with for­give­ness for speech that wounds or offends. I argue that lis­ten­ers need to take into account intent and con­text when eval­u­at­ing how to respond to speech, and cite instances — includ­ing the case of a high school teacher who said ​"Heil Hitler" and gave the Nazi salute in class — in which even speech that appears on its face to be con­temptible and cul­pa­ble may actu­al­ly be inno­cent once the motives and cir­cum­stances have been inter­ro­gat­ed. I argue that there should be paths to for­give­ness for speech blun­ders, and even will­ful offens­es. If peo­ple are gen­uine­ly con­trite, will­ing to rec­og­nize and admit what they've done wrong, and reach out to those who were hurt then there should be a path to forgiveness.
I argue that there should be paths to for­give­ness for speech blun­ders, and even will­ful offenses.
MK: You speak thought­ful­ly about avoid­ing ​"car­i­ca­tur­ing free speech debates." For those who haven't read the book, what are some of the major ​"car­i­ca­tures" that we often attribute to defend­ers and objec­tors of cer­tain speech. And how can we add more nuance into the conversation?
SN: On the right there is a ten­den­cy to mock con­cerns over offen­sive speech, such as the whin­ing of cos­set­ed snowflakes who have been raised at the hands of over­pro­tec­tive, ​"heli­copter" par­ents who have failed to cul­ti­vate resilience, and instead raised a gen­er­a­tion of adults who cow­er in the face of any­thing that upsets them. Those on the left can demo­nize free speech defend­ers as big­ot­ed, cal­lous, and clue­less. Deri­sive terms like ​"OK Boomer" and Karen can be used to dis­miss points of view that deserve a hear­ing. The bat­tles are often drawn along gen­er­a­tional lines, with both younger and old­er cohorts tend­ing to regard one anoth­er as hope­less­ly delud­ed or out of touch. Hav­ing spent a lot of time engag­ing in these debates, I know that there is some valid­i­ty to the points being made on all sides and, if you can get past the car­i­ca­tures, there is scope for old­er peo­ple to under­stand why a ris­ing gen­er­a­tion thinks that more must be done to curb hate­ful speech and for younger peo­ple to rec­og­nize that empow­er­ing gov­ern­ment or oth­er author­i­ties to police speech more aggres­sive­ly can back­fire against the caus­es they are seek­ing to advance.
MK: You explain towards the end of the book that legal­ly, speech falls under the cat­e­go­ry of incite­ment if it advo­cates immi­nent and like­ly law­break­ing. How­ev­er, ear­li­er you speak about the desire of many to label speech as ​"vio­lence." Do you think it's good that the law has such a nar­row def­i­n­i­tion? And should we, as a soci­ety, come clos­er to match­ing it when seek­ing to lim­it free speech?
SN: The US def­i­n­i­tion of incite­ment is nar­row­er than that of just about any juris­dic­tion in the world, in that its lim­it­ed to incite­ment only to immi­nent vio­lence, as opposed to incite­ment to hatred or dis­crim­i­na­tion, which are much more neb­u­lous con­cepts. I sup­port this strict def­i­n­i­tion, in that there is all sorts of speech that could be con­strued as incite­ment to dis­crim­i­na­tion — for exam­ple, talk of dif­fer­ences between men and women, or dis­cus­sions of cul­tur­al or reli­gious prac­tices — that I do not think should be out­lawed. I do not sub­scribe to the idea that all insti­tu­tions of soci­ety — for exam­ple employ­ers, schools, or social media plat­forms — should medi­ate speech only so far as it falls out­side the bounds of First Amend­ment pro­tec­tion. I think those insti­tu­tions have the right to police speech based on broad­er cri­te­ria — for exam­ple, reject­ing bul­ly­ing or dis­in­for­ma­tion even under cir­cum­stances where the law would treat it as pro­tect­ed speech. It's also clear that, online in par­tic­u­lar, speech can be weaponized to inflict sub­stan­tial harms.
MK: Late last year, Sacha Baron Cohen made a splash at the ADL when he spoke about tech com­pa­nies' role in pro­mot­ing anti­semitism by fail­ing to lim­it hate speech. You write about the need to hold these com­pa­nies account­able with sim­i­lar pas­sion. Why do you think this is such an impor­tant task?
SN: I talk about two sides of the coin — why we should not afford social media plat­forms unfet­tered pow­er to police speech and, at the same time, why we must hold them account­able for harms they enable. So much of our dis­course now takes place on social media and a major­i­ty of Amer­i­cans derive most of their news and infor­ma­tion from these online plat­forms. So the nature of the debate, the reli­a­bil­i­ty of what we read and the tenor of the dis­cus­sions has a huge effect on soci­ety at large. Also, the plat­forms are not sim­ply neu­tral bul­letin boards for what indi­vid­u­als choose to express. Their algo­rithms put a pre­mi­um on eye-catch­ing, out­landish, and even incen­di­ary con­tent, mean­ing that the medi­um has a direct impact on the mes­sage, and can ampli­fy speech that is hate­ful, accusato­ry, polar­iz­ing or oth­er­wise inflam­ma­to­ry. I think plat­forms bear par­tic­u­lar account­abil­i­ty for the ways in which their tech­nolo­gies and busi­ness mod­els priv­i­lege cer­tain kinds of speech, and the rip­ple effects that they can have; for exam­ple, oxy­genat­ing con­spir­a­cy the­o­ries that would oth­er­wise dry up due to lack of air and inter­est. I do think that as plat­forms become more aggres­sive in polic­ing speech, we need to ensure that they enact prop­er fail­safes to ensure that they are not over­ly restric­tive in tak­ing whole sub­jects off lim­its for dis­cus­sion or priv­i­leg­ing the speech of cer­tain groups over that of others.
MK: What is the unique role of the Jew­ish com­mu­ni­ty in fos­ter­ing free speech? How do we some­times get in our own way?
SN: I do see free speech as inte­gral to Jew­ish val­ues of inquiry, intel­lec­tu­al curios­i­ty, edu­ca­tion, and debate. The rab­binic empha­sis on elu­ci­dat­ing var­ied analy­ses of the Tal­mud and embrac­ing mul­ti­ple inter­pre­ta­tions and points of view is con­sis­tent with the under­ly­ing ratio­nale for pro­tect­ing free speech — which is that it serves as a cat­a­lyst for truth, under­stand­ing, cre­ativ­i­ty, progress, inno­va­tion, and oth­er soci­etal goods. At times, the defense of free speech can be pit­ted against the dri­ve to com­bat anti­semitism; for exam­ple, through laws that advo­cate pun­ish­ing those who sup­port BDS. We are wit­ness­ing a spike in anti­se­mit­ic expres­sion and actions, which is gen­uine­ly alarm­ing. But I don't think it should be — or can effec­tive­ly be — com­bat­ted through restric­tions on speech. It's one thing to oppose BDS, but anoth­er to sug­gest that those who favor it should be pun­ished for hold­ing or express­ing that view. The search for spe­cial pro­tec­tions against speech con­sid­ered anti­se­mit­ic opens the door for com­men­su­rate restric­tions on speech that is offen­sive or objec­tion­able to oth­er reli­gions and eth­nic groups. If every group were to seek to ban speech that they con­sid­er objec­tion­able or poten­tial­ly imper­il­ing, entire sub­ject mat­ters would be tak­en off-lim­its from our pub­lic dia­logue. In the course of PEN America's work on col­lege cam­pus­es we have come across cen­so­ri­ous­ness on both sides of the debate over Israel and Pales­tine. And yet, if we acced­ed to that, the whole sub­ject would be off the table, impair­ing impor­tant dis­cus­sions on how to achieve peace and human rights for all.
MK: I'm writ­ing you these ques­tions as I'm putting fin­ish­ing touch­es on a num­ber of High Holy Day ser­mons. As a Rab­bi, free speech (and free­dom of the pul­pit), are cor­ner­stones in my work. What advice do you have for peo­ple in sim­i­lar posi­tions, nav­i­gat­ing the chal­lenges of speak­ing freely?
SN: My book offers a series of prin­ci­ples to con­sid­er when speak­ing, includ­ing the idea that we should use lan­guage con­sci­en­tious­ly, being mind­ful of who is in the audi­ence and how they may inter­pret what we say. I also argue that when you have a large plat­form —for exam­ple a rab­binic pul­pit — you owe a spe­cial duty of care to think through your mes­sage and avoid inad­ver­tent offens­es or laps­es that result from insuf­fi­cient fore­thought, or not tak­ing the time to solic­it input from oth­ers who can help ensure that you are get­ting across what you intend­ed. I also argue that it's impor­tant to find ways to dis­cuss even con­tro­ver­sial top­ics and that, with enough research, mar­shalling of facts and tak­ing account of poten­tial counter-argu­ments, it is pos­si­ble to broach even high­ly sen­si­tive top­ics thought­ful­ly and responsibly.
Rab­bi Marc Katz is the Rab­bi at Tem­ple Ner Tamid in Bloom­field, NJ. He is author of the book The Heart of Lone­li­ness: How Jew­ish Wis­dom Can Help You Cope and Find Com­fort (Turn­er Pub­lish­ing), which was cho­sen as a final­ist for the Nation­al Jew­ish Book Award.