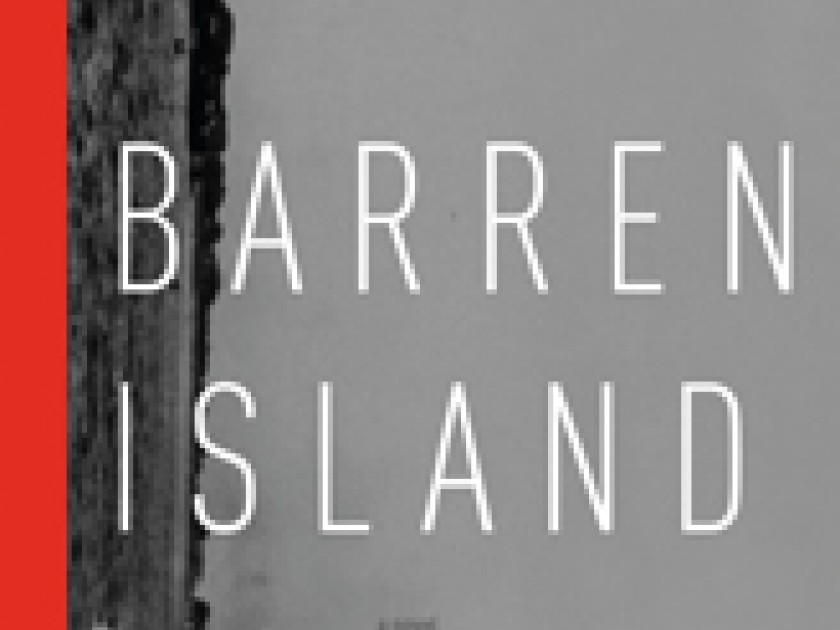 Car­ol Zoref is the author of Bar­ren Island, which was Longlist­ed for the 2017 Nation­al Book Award for Fic­tion. Ear­li­er this week she wrote about col­lec­tive respon­si­bil­i­ty in the wake of the Las Vegas shoot­ing, and shared her favorite Jew­ish books and her #toberead list. She has been blog­ging here all week as part of Jew­ish Book Coun­cil's Vis­it­ing Scribe series.
The Nobel Lau­re­ate Isidor Rabi was once asked why he hadn't become a doc­tor or a lawyer or a busi­ness­man. Rabi replied:
My moth­er made me a sci­en­tist with­out ever intend­ing it. Every oth­er Jew­ish moth­er in Brook­lyn would ask her child after school: ​'So? Did you learn any­thing today?' But not my moth­er. She always asked me a dif­fer­ent ques­tion. ​'Izzy,' she would say, ​'did you ask a good ques­tion today?' That dif­fer­ence — ask­ing good ques­tions — made me become a scientist!'
Fic­tion writ­ers are not sci­en­tists. Fic­tion writ­ers work in a realm that val­ues most what might or could hap­pen, rather than one that empha­sizes what, in fact, does hap­pen. Yet our work shares impor­tant fea­tures. Fic­tion writ­ing, like the work of physics, is a process of explo­ration, not dec­la­ra­tion. The fic­tion that I like best doesn't offer answers or advice. Writ­ers of my ilk, like the the­o­ret­i­cal physi­cist, pose and explore ques­tions, hop­ing to bring them into sharp­er relief in an effort to deep­en our under­stand­ing. Per­haps we dis­cov­er a defin­i­tive answer to a ques­tion or two, yet any­thing resem­bling an answer to any­thing large, any­thing impor­tant, any­thing of seri­ous con­se­quence, only serves to pro­voke new questions.
My nov­el Bar­ren Island opens not with a ques­tion, but with a prompt­ing for a ques­tion: ​"Ask about the smell," advis­es Mar­ta Eisen­stein Lane, on the occa­sion of her eight­i­eth birth­day. This has always been the open­ing line, from the moment I start­ed writ­ing the book one Thanks­giv­ing week­end to the day I final­ly hand­ed it off to two author friends some sev­en years later.
I was, when I began Bar­ren Island, a writer of short sto­ries, of essays, of long­form non­fic­tion, and of poems. But I, the author, had com­menced writ­ing with a ques­tion of my own that was dif­fer­ent than Marta's. My ques­tion: I won­der what that was like? was a ques­tion that I believed I could address in the space of a short sto­ry, albeit a long one. Instead, it took 400+ pages before I was con­fi­dent that I had expli­cat­ed the question.
The ques­tion — my ques­tion, not Marta's ques­tion — came about after read­ing a news­pa­per arti­cle that fea­tured a man who had grown up on the his­toric Bar­ren Island in Jamaica Bay, New York. Bar­ren Island was the site of glue pro­cess­ing plants, the last of which was closed by Robert Moses in the 1930s. Work­ers and their fam­i­lies lived on Bar­ren Island from the time that these plants opened in the nine­teenth cen­tu­ry. Many of them lived their entire lives there, some with­out ever leav­ing. Imag­ine liv­ing with­in sight of Brook­lyn or Man­hat­tan yet nev­er going there.
Though the Brook­lyn and Man­hat­tan of the 1850s were marked­ly dif­fer­ent than they are today, they were already remark­able loci of aspi­ra­tion, indus­try, and immi­gra­tion. They were also the sites of expul­sion, land theft, and inden­tured servi­tude. Then came World War I and with it a nation, and an island, incul­cat­ed by moder­ni­ty. How, I won­dered, did the res­i­dents of Bar­ren Island nav­i­gate the changes that were the hall­marks of The Inter­reg­num, the years between WWI and WWII? What about the Great Depres­sion? What about the labor move­ments? What about a Europe that was unable to sta­bi­lize fol­low­ing the Armistice? One ques­tion led to anoth­er led to another.
There was no way for me to know for cer­tain. I am nei­ther a his­to­ri­an nor a schol­ar of urban life. I nev­er saw a pho­to of Bar­ren Island until long after the nov­el was com­plet­ed and the New York Pub­lic Library and Brook­lyn Pub­lic Library dig­i­tized their pho­to col­lec­tions. But unlike the­o­ret­i­cal physi­cists, who cal­cu­late prov­able the­o­rems, I had to rely on what is referred to as ​'acquired knowl­edge,' mean­ing the flot­sam and jet­sam of infor­ma­tion that one absorbs as an avid read­er, observ­er, and lis­ten­er. I also knew that I wouldn't want to tell an untrue sto­ry about real peo­ple, so I shift­ed my sto­ry to Bar­ren Shoal, a place that resem­bles Bar­ren Island but is an inven­tion of my imag­i­na­tion. Unlike the physi­cist, I had no oblig­a­tion to the facts about Bar­ren Shoal because there were none. The place that I wrote about nev­er did nor ever would exist, nor would the char­ac­ters that I placed there.
Some of the novel's events that take place off-island did indeed hap­pen, and to those facts I stay true, whether it was Jesse Owens win­ning four gold medals at the 1936 Sum­mer Olympics in Berlin or the Ger­man-Amer­i­can Bund ral­ly in 1939 at Madi­son Square Gar­den. And I titled the book Bar­ren Island in order to hon­or the actu­al peo­ple who lived there, the very real peo­ple whose sto­ries I do not tell, so that they, too, will be remem­bered. I made cer­tain to hon­or the truth with­out hin­der­ing my imagination.
Car­ol Zoref is a fic­tion writer and essay­ist. Her nov­el Bar­ren Island received the A.W.P. Award for the Nov­el (Asso­ci­a­tion of Writer and Writ­ing Pro­grams). Her writ­ing has also appeared in The New York Times The Chris­t­ian Sci­ence Mon­i­tor and more. She is on the fac­ul­ty of Sarah Lawrence Col­lege and also teach­es under­grad­u­ate fic­tion writ­ing at New York University.