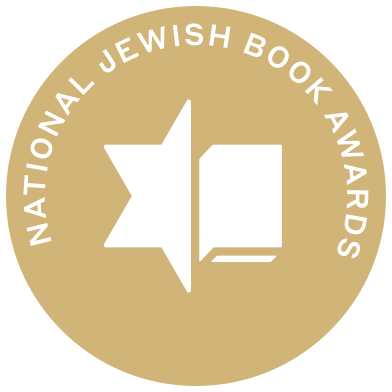 Nation­al Jew­ish Book Awards
Inau­gu­rat­ed in 1950, the Nation­al Jew­ish Book Awards is the longest-run­ning North Amer­i­can awards pro­gram of its kind and is rec­og­nized as the most pres­ti­gious. The Awards are intend­ed to rec­og­nize authors, and encour­age read­ing, of out­stand­ing Eng­lish-lan­guage books of Jew­ish interest.
Awards are pre­sent­ed in over eigh­teen cat­e­gories, and the win­ning authors are cel­e­brat­ed at an annu­al gala in the year fol­low­ing the pub­li­ca­tion of the books under con­sid­er­a­tion. Past notable win­ners include Chaim Grade, Deb­o­rah Lip­stadt, Bernard Mala­mud, Michael Oren, Chaim Potok, Philip Roth, Elie Wiesel, Jonathan Safran Foer, Deb­o­rah Dash Moore, and Sandy Eisen­berg Sasso.
2019

Sub­mis­sions Are Closed
<a href="http://staging.jewishbookcouncil.org/sites/default/files/downloads/2019-guidelines-final_3.pdf" type="application/pdf" length="518496" title="2019-guidelines-final_3.pdf" target="_blank">2019 Guidelines</a>
2018 Winners
Mich­lean Amir
Nan­cy Bachrach
Judith Baskin
Ira Bed­zow
Elana Bern­stein Storch
Elisa Bild­ner
Tra­cy Brown
Sta­cy Burdett
Jere­my Burton
Men­achem Butler
Susan Caller
Ezra Cap­pell
Rab­bi Carie Carter
Julia P. Cohen
Ellen Cole
Alli­son Davis
Zev Eleff
Zach Fas­man
Cindy Beer Fouey
Geri Gin­dea
Zvi Gitel­man
Debra Glas­berg
Joy Green­berg
Blu Green­berg
Steve Gross
Tul­ly Harcsztark
Jay M. Harris
Eli Havivi
Tali Heren­stein
Joel Hoff­man
Rita Jacobs
Robin Jacob­son
Howard Jaeck­el
Alan Kadish
Marc Katz
Sharon Keller
Jonathan Kirsch
Rebec­ca Kobrin
Fred Lazin
Seth Leib­sohn
Lin­da Levi
Fred Lev­ick
Sheri Levin
Judith Lieber­man
Sue Lit­tauer
Joshua Lon­don
Karen Med­wed
Joshua Mikutis
Deb­by Miller
Rela Mintz Gef­fen (z"l)
Karen Moss
Avi­noam Patt
Shari Rabin
Deb­o­rah Rabner
Ethel Rackin
Jonathan S. Ray
Robert Rifkind
Matthue Roth
Danya Rut­ten­berg
Jonathan Sar­na
Ben­jamin Schreier
Josh Schreier
Shu­ly Schwartz
Amir Sha­viv
Bill Shul­man
Lisa Sil­ver­man
Nan­cy Sims
Rena Singer
Bri­an Smollett
Abe Stein­berg­er
Lil­ian Stern
Mar­i­on Stoltz-loike
Livia Straus
Marc Straus
Cathy Suss­man
Shel­by Tauber
Susan Tour­ial
Mike Uram
Stephen Weiss
Jane Weitz­man
Lenore Weitz­man
Alan Wiener
William Daroff
Etta Zim­mer­man
There are nam­ing oppor­tu­ni­ties for the fol­low­ing award categories
Antholo­gies and Collections
Chil­dren's Literature
Visu­al Arts
Young Adult Literature
For fur­ther infor­ma­tion about nam­ing oppor­tu­ni­ties call Nao­mi Fire­stone-Teeter at (212) 201‑2921.